The Sandy Dunes quilt has been completed for awhile, but I just haven't had the opportunity to take any pictures of it until this weekend.  I love the soft pleasing color palette, and it was fun to work with these colors.
It's a late wedding present for my cousin and her new hubby who happen to live by the beach, so hopefully she and her hubby love it! 🙂
The post wash measurement is 56 1/2 x 65 1/2.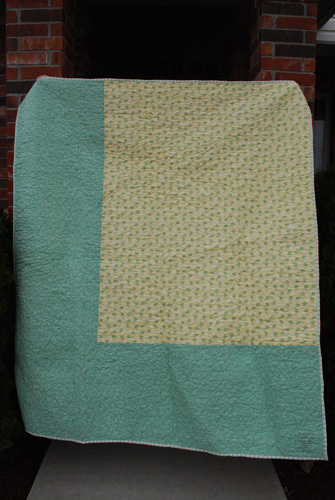 Back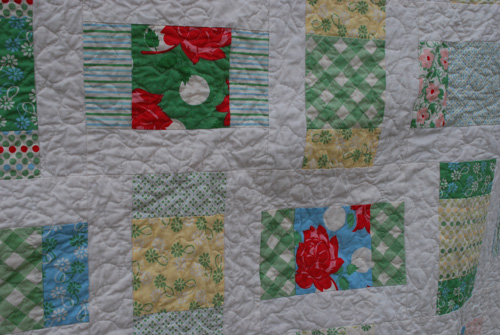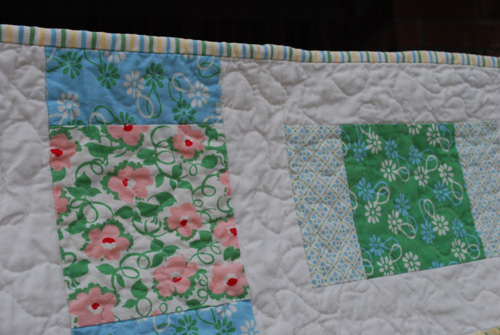 I heart a striped binding!