Here is Ethan's quilt.  He and I started this quilt back in January during snow days.  4 months is a long time from start to finish for a 7 year old (I actually finished the binding on April 2, which is Ethan's birthday, but I didn't label and wash it until this weekend), so he didn't really recognize it.  But once I refreshed his memory he got really excited and he slept with it last night.
I tried something new with this quilt.  I used a sheet for the backing because I liked the polka dots (shocking, I know, but I love me a polka dot quilt back!!!!).  But, the sheet was not 100% cotton, but since this quilt was for Ethan and I could test it out, I decided to give it a try.  I must say it was nice to lay the sheet out to sandwich the quilt rather than to piece the backing (although I do love a pieced back).
Here's my review on the cotton poly blend sheet backing: I don't think it shrunk at the same rate as the quilt top and the batting.  But I think the biggest drawback is that it didn't give me the super crinkly look that I so love.  So I think I'll stick with 100% cotton for the backs (unless of course I find some really cool blend fabric) whether it be from sheets or quilting fabric.  I'm working on one more quilt with a cotton poly blend back and that's Ellie's quilt.  It's been quilted for some time, and I just need to bind it.
Fabric is Make Life by Sweetwater for Moda.
Post wash measurement: 55.5 x 64.5.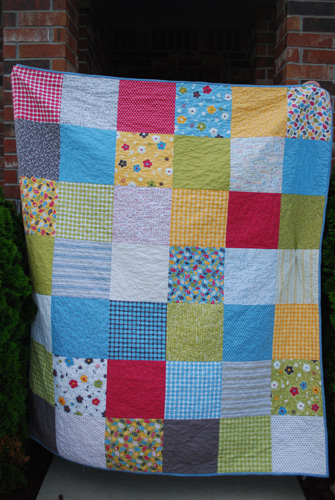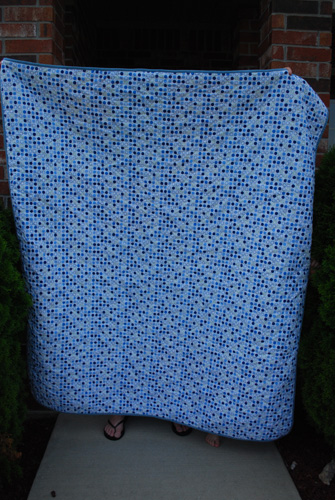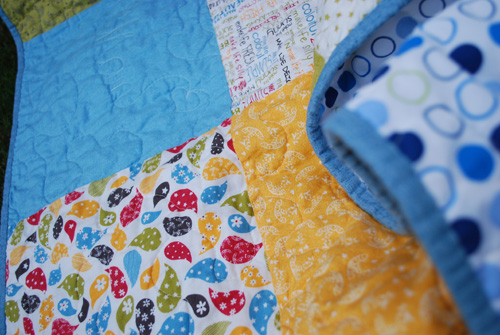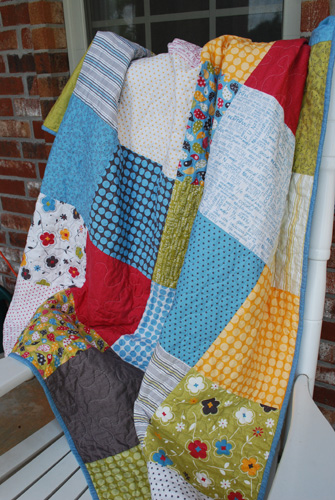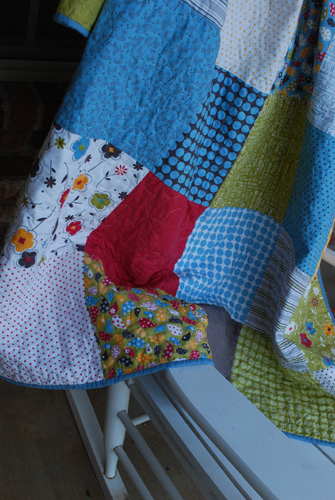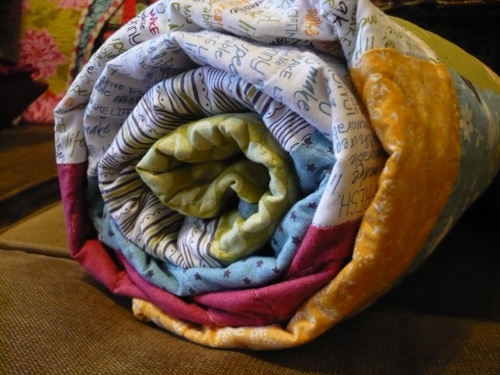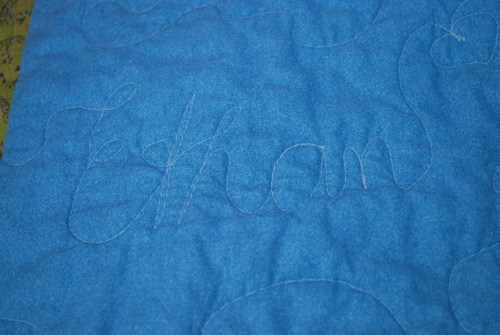 I also made this quilt super special for Ethan by quilting his name.  He loves that!!!