Today was Ethan's turn to layout a layer quilt for his quilt.  Boy did he have a blast!  I helped him out in the beginning by talking to him about mixing up the squares so that not all the yellows are together etc.  Once he got comfortable with the idea of randomness (he's pretty linear and really wanted to make a pattern with it like, one green, one yellow, one red, one blue etc, but I told him that was a great idea, however, we didn't have the same number of each color), he did awesome, and loved it!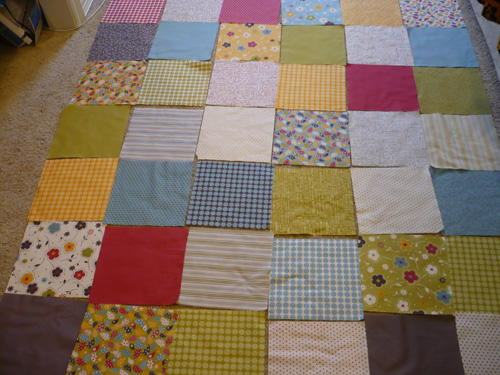 Ethan's layout.
(Fabric is Make Life Sweet by Sweetwater)
Helping to pin the fabric.
(the black on his right forearm is from last week's swim meet with his heat info)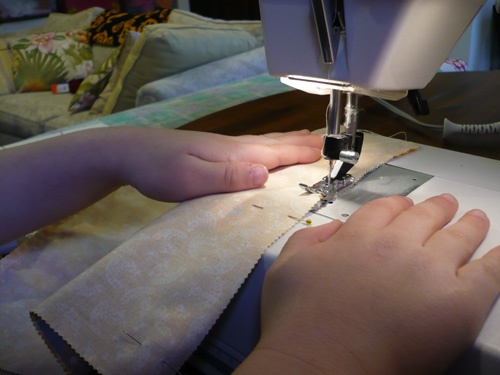 Helping to sew.
I will never hold back on buying layer cakes and just having them.  It has been wonderful to just pull one out and have the kiddos design their quilt without having to wait for them to arrive in the mail.  So here's to not holding back on fabric buying!!!! 😉