My daughter's preschool is having a silent auction, and I volunteered to make a baby quilt.  I love baby quilts, because they are quick to make and oh so satisfying.
I chose 2 charm packs of Sultry by Basic Grey for Moda and set them 8 x 10.
No matter how many quilts I do and new styles I try, I absolutely love the simplicity of the 5 inch squares.  It's probably quiltmaking at its simplest, but I'm so drawn to these quilts.
The post wash measurements are 33 x 42.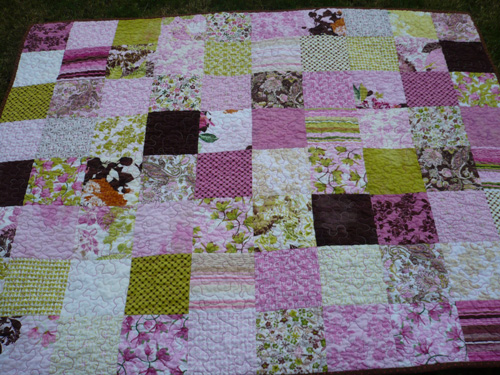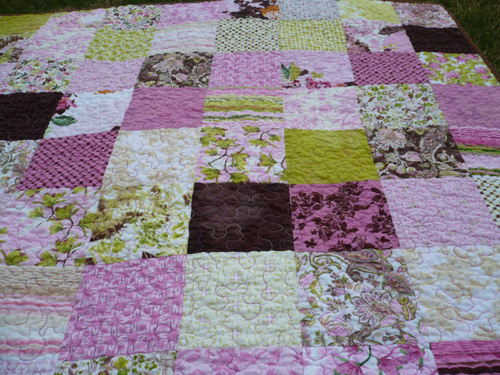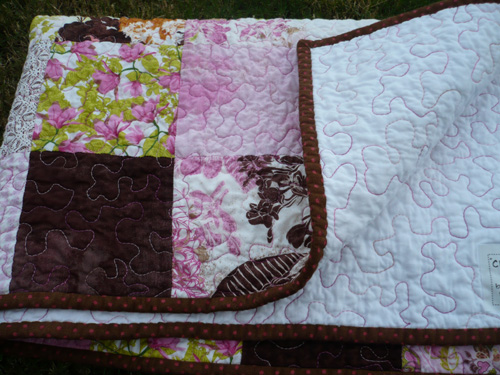 The back of the quilt is white muslin, and I quilted with Sulky Blendables Vintage Rose (#4030) thread.