Who doesn't love making things for babies?  Baby stuff is just so stinkin' cute!  I made some bibs, with matching burp cloths and did some applique on some tiny 0-3 month Onesies.
The bib pattern is the Little Bitty pattern.  I didn't use batting, and I used a terry cloth back.  I just bought a towel and cut it, which was so easy!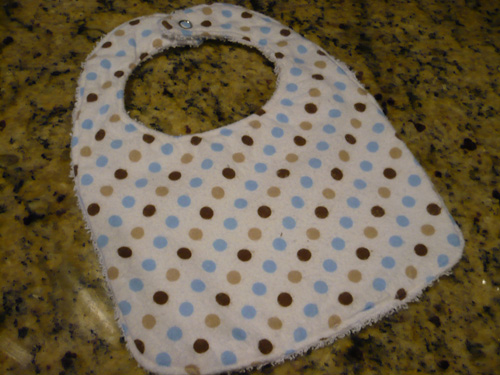 I used flannel for the front and terry cloth for the back.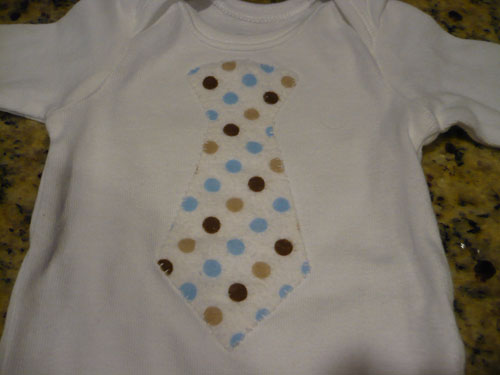 I used the tie pattern that's included in the bib pattern and appliqued it to the shirt.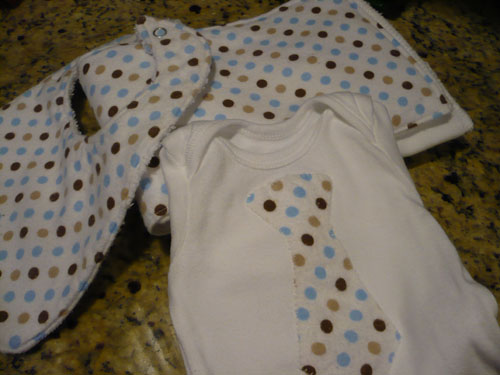 Bib, Onesie, and 2 matching burp cloths
Love this guitar fabric!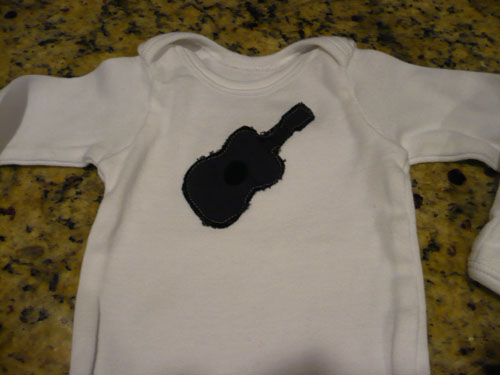 I used soft edge applique with this one and it's so soft.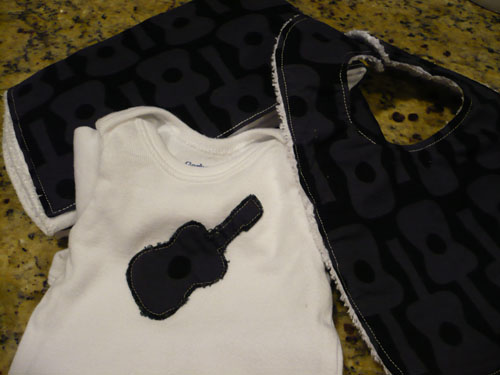 Bib, Onesie, and 2 matching burp cloths