I haven't posted much about the Spring Flowers quilt, but it's now pieced, quilted, and bound.  I had a date with the quilt tonight to finish the binding, and I had success!  It's such a great feeling to finish the binding!  I still have to bury all the threads, then label it, then wash it, and then I can send it to its new home.
The colors in this quilt certainly remind me of spring, and I can't wait for the new mama to open up this quilt for her baby girl!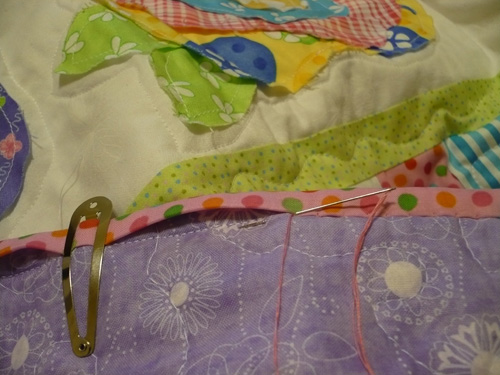 When I finish this quilt up I'll post about the changes I made to the pattern.