I love making baby quilts. Â They are usually pretty quick and satisfying to make. Â I had a challenge for this baby quilt, as it was for a girl, but the parents didn't want anything girly…so no pinks or purples. Â Definitely a challenge, since most juvenile fabrics are either "boy" or "girl" fabrics, which is frustrating. Â I found this adorable monkey fabric that wasn't overly "boy" and it in fact has some girl monkeys, and I happen to think the focus fabric is adorable!
There's not pattern for this one. Â I simply cut strips and arranged them so they looked good.
Post wash measurement: 38 x 49.
Front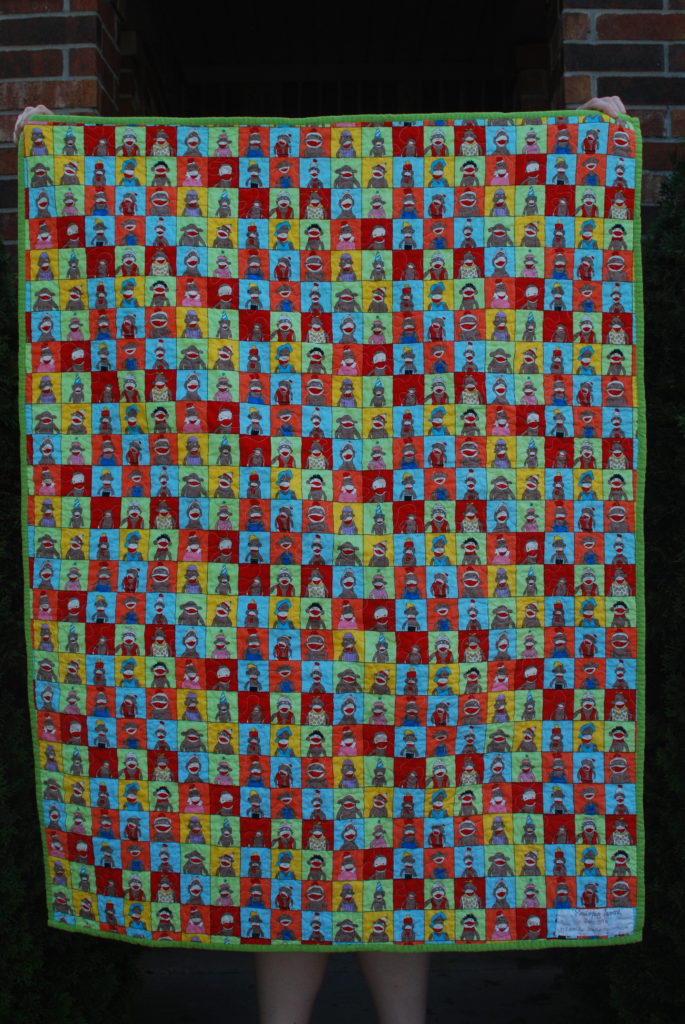 Back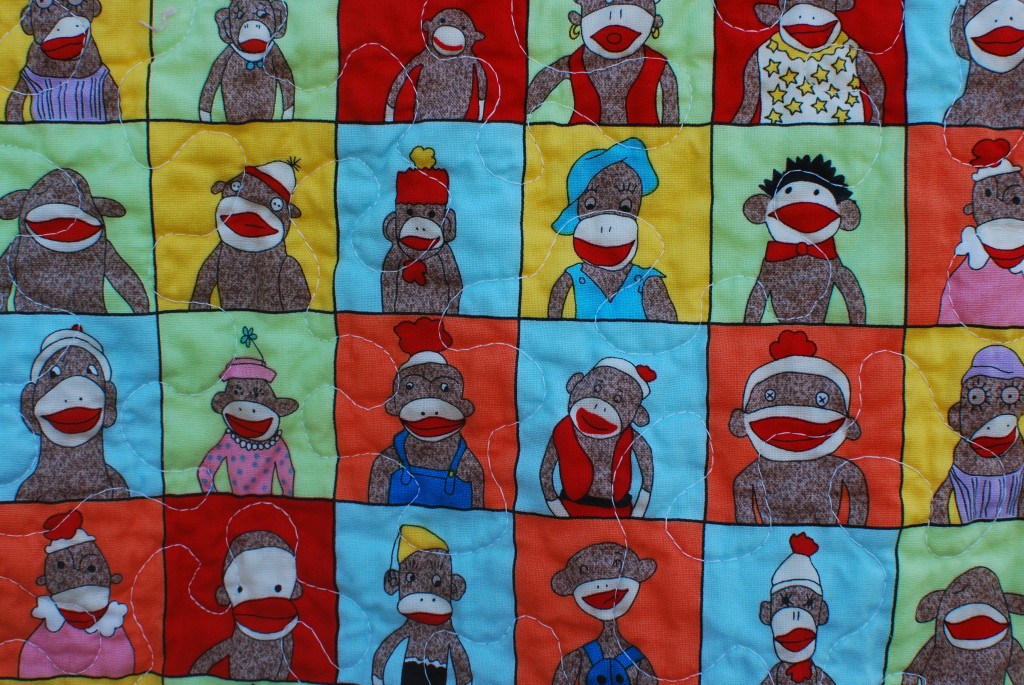 Close up of the back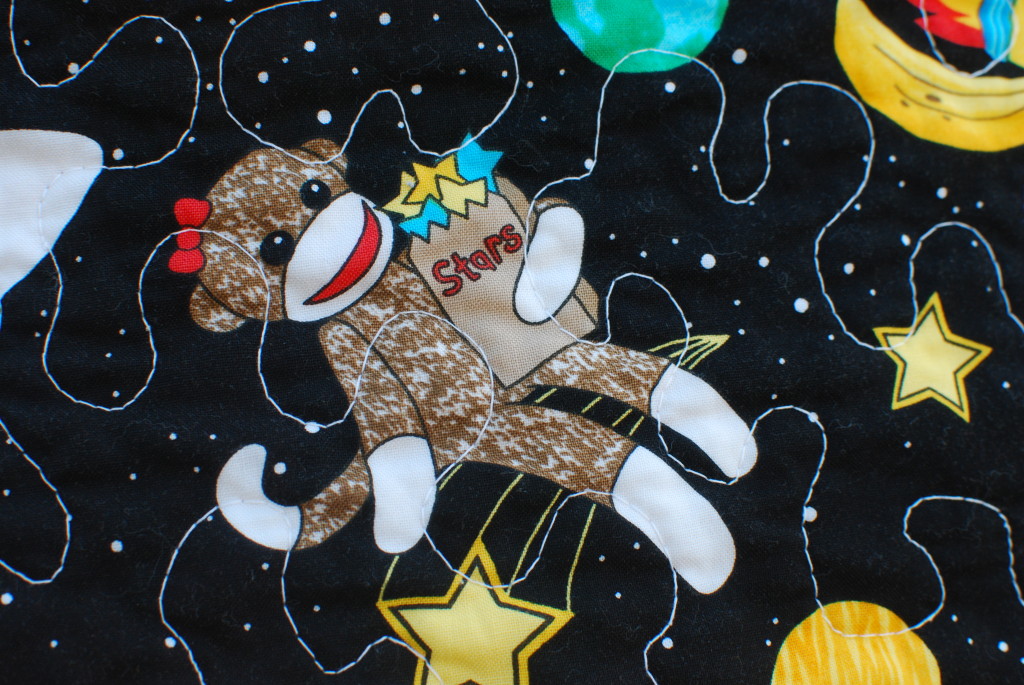 Cute girl monkey on the front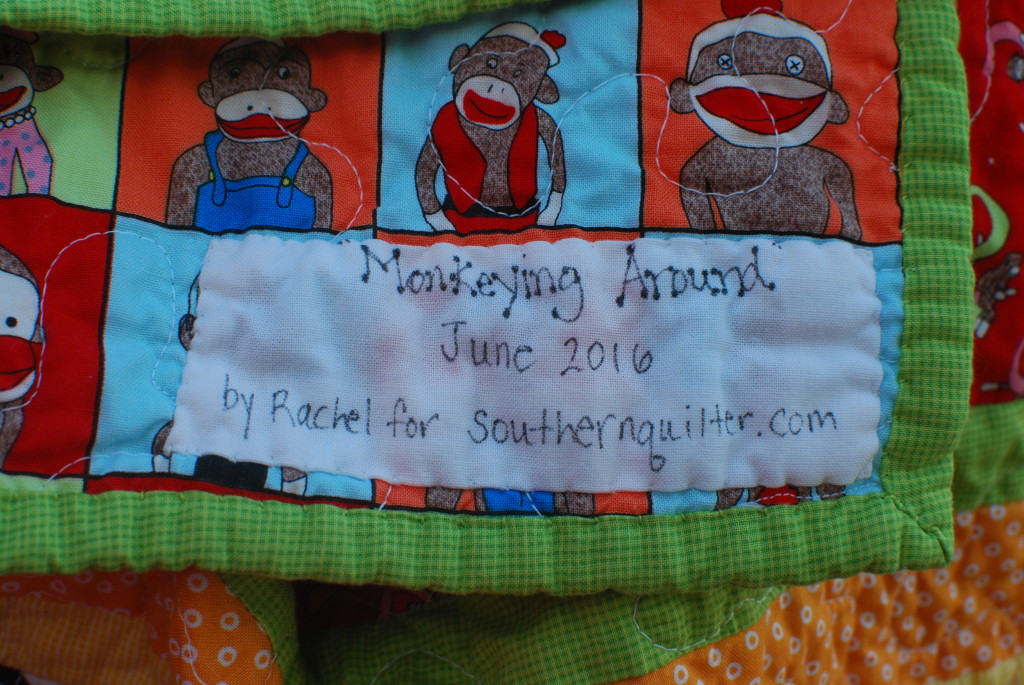 Label and binding