I started this quilt in February, 2015. Â I made the all the blocks, pieced the front and the back, sandwiched the quilt, and pin pasted it, and then it sat pinned until October 2016. Â With the holidays approaching I figured it was as good a time as any to pick this project back up, so I quilted it and finally finished the binding in December, 2016. Â It felt so good to quilt this baby and finally finish it!!!
See all those pinks? Â Those fabrics were NOT pink until I washed the quilt (I even used color catchers!!)! Â Those pinks were originally whites, and the oddest part of the color bleed was that it only bled on the whites from the fabric line and not on the Kona white squares. Â Too strange. Â I do like the new look with the pinks, though, so I think I'll keep it! 🙂
Pattern: Aunt Polly's Porch from Moda Bake Shop.
Post wash measurement: 63 x 77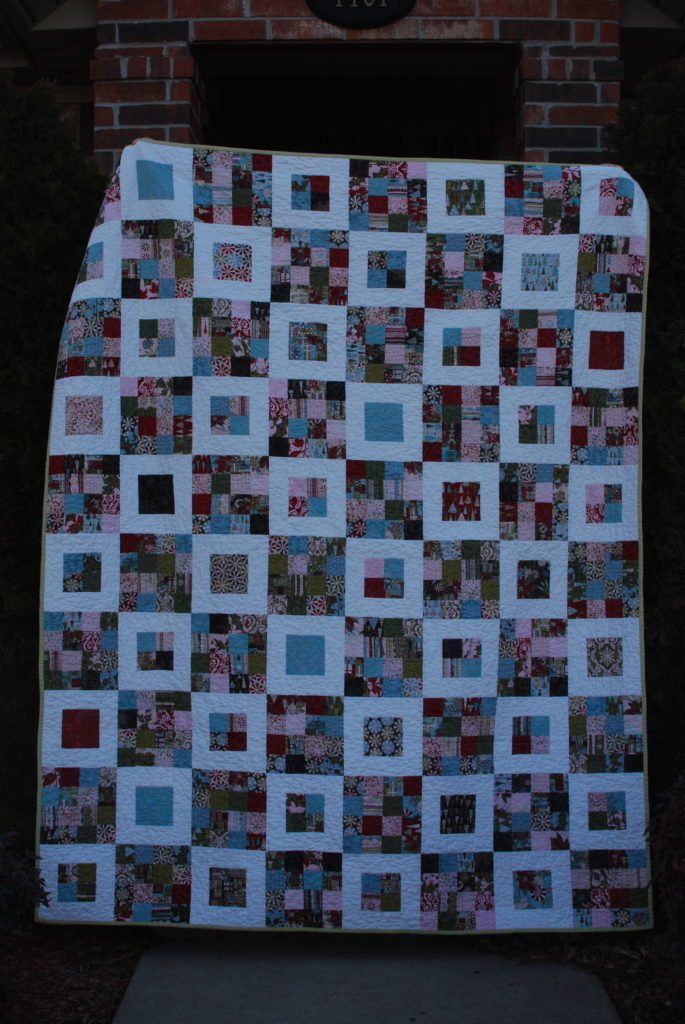 Front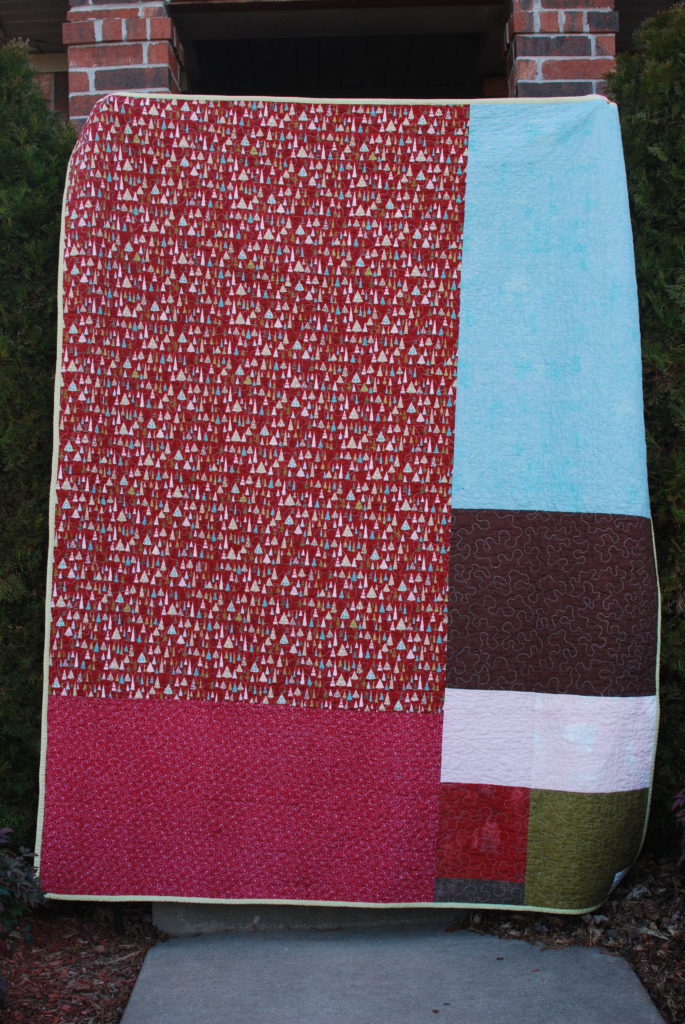 Back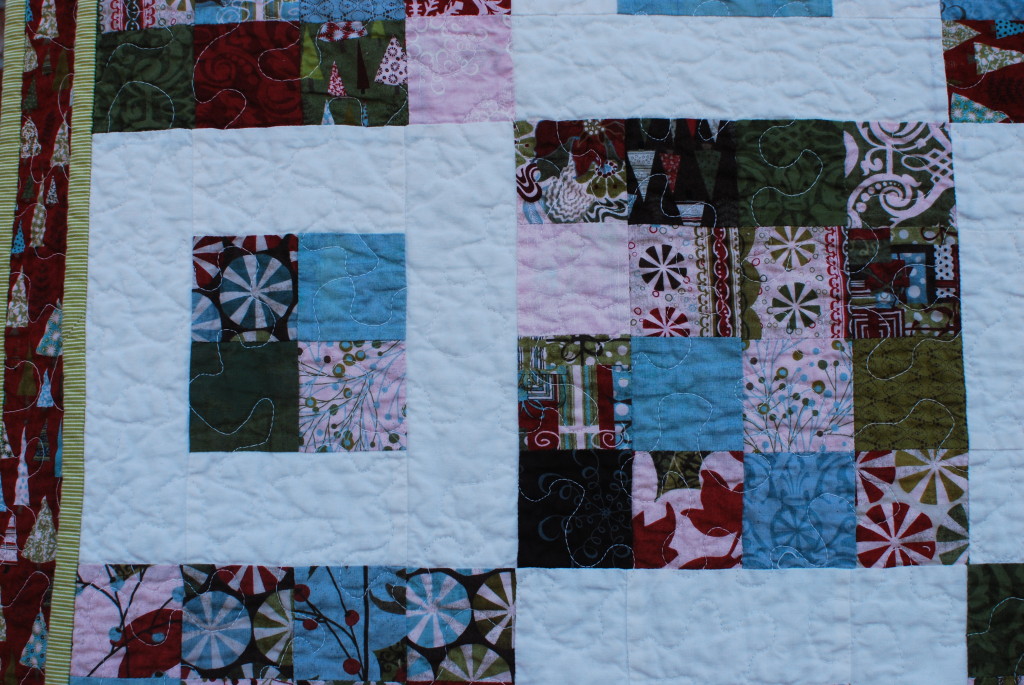 Blocks on front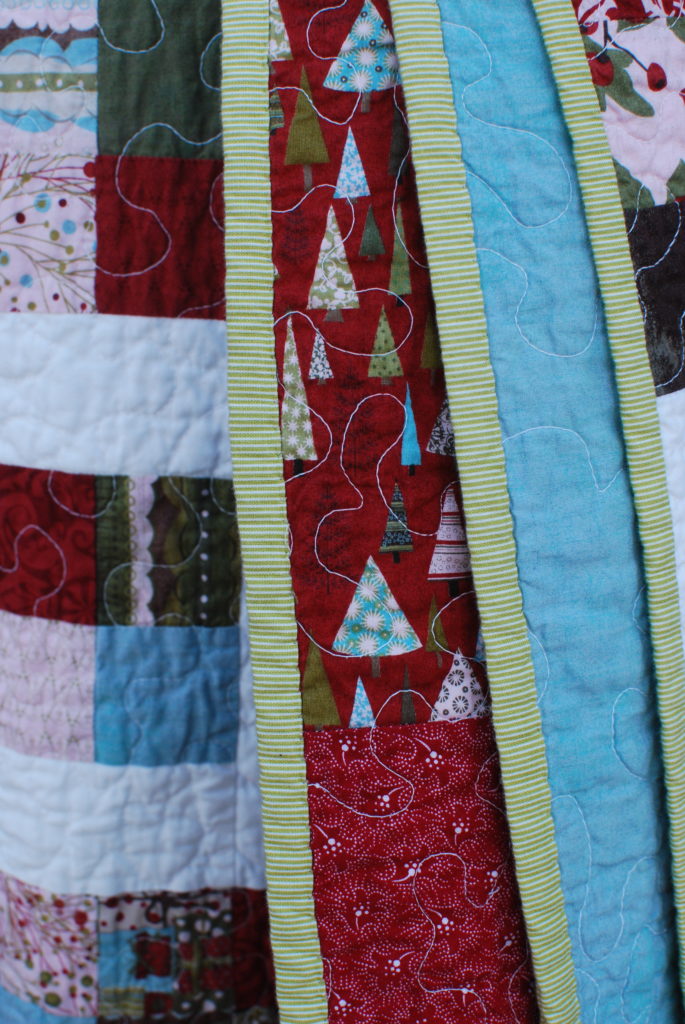 Striped binding