Yay…another finished quilt (made the blocks in 2009 and pieced the top in 2011)!!!! Â So happy this is done, and looking at it, I don't know what on earth took me so long to finish it!
I'm loving the turquoise, orange, and pink combination! Â Primary fabric line is Summer in the City by Urban Chicks for Moda, but there are lots of other random fabrics as well.
Post wash measurement: 68 x 68.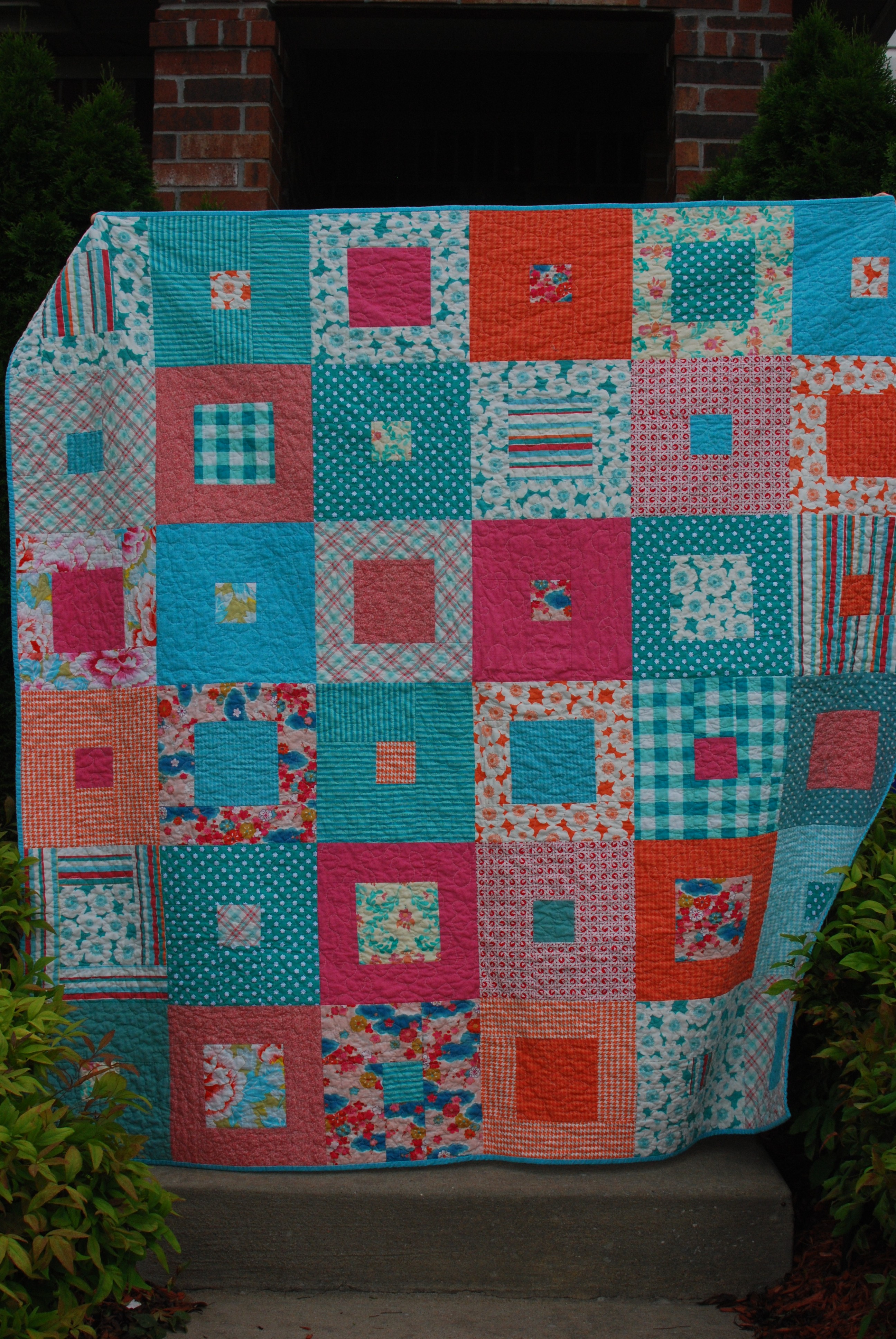 ***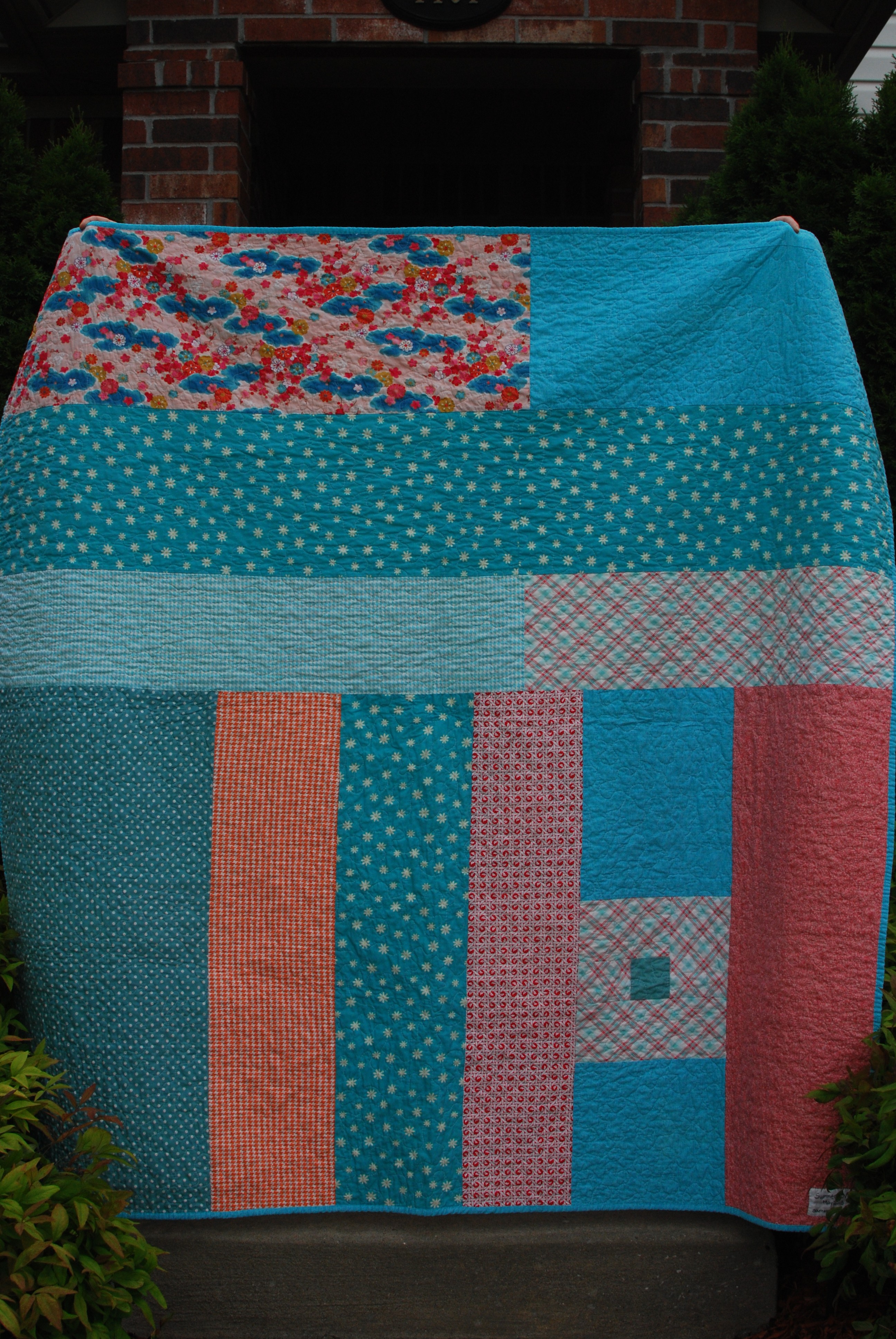 Pieced Back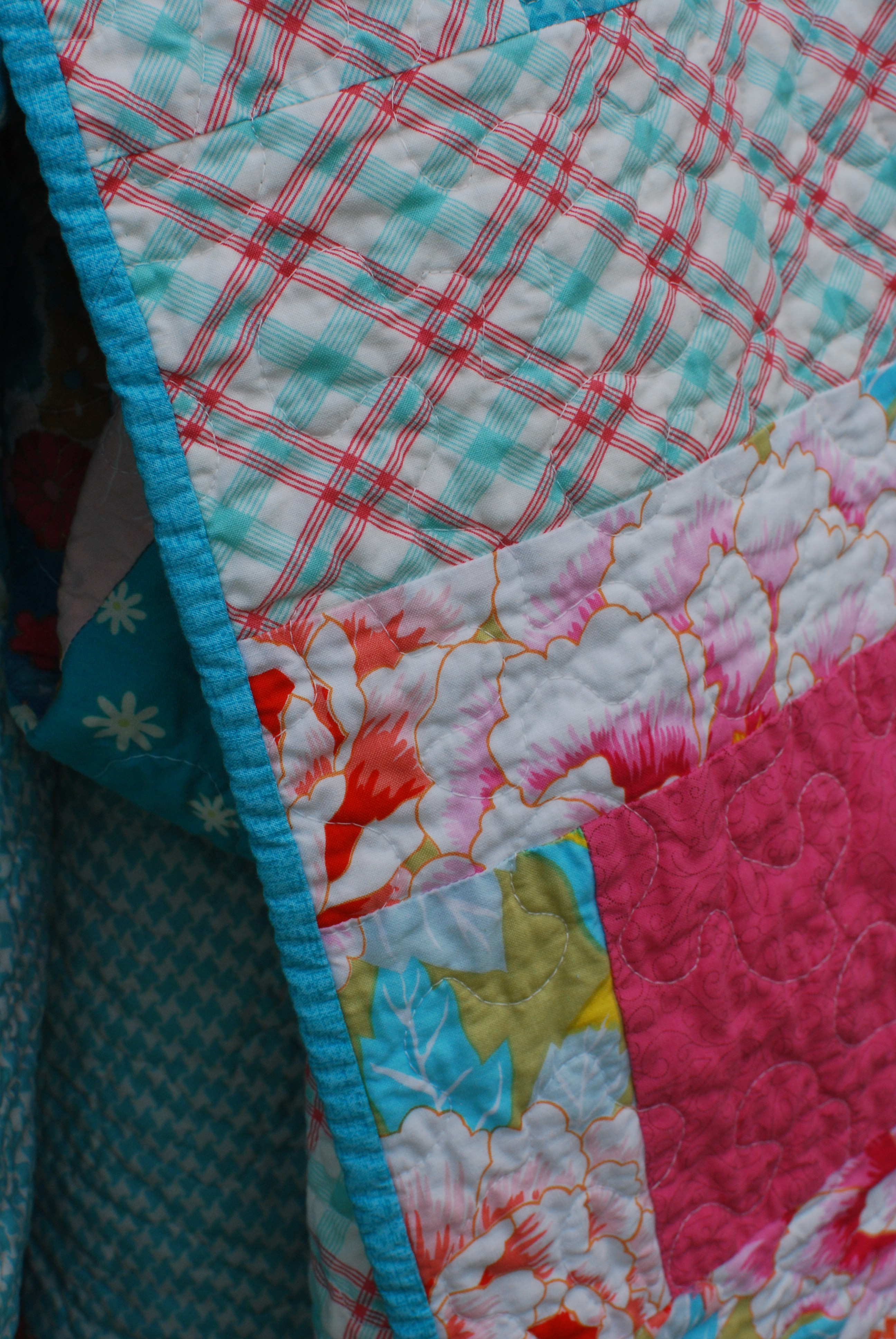 ***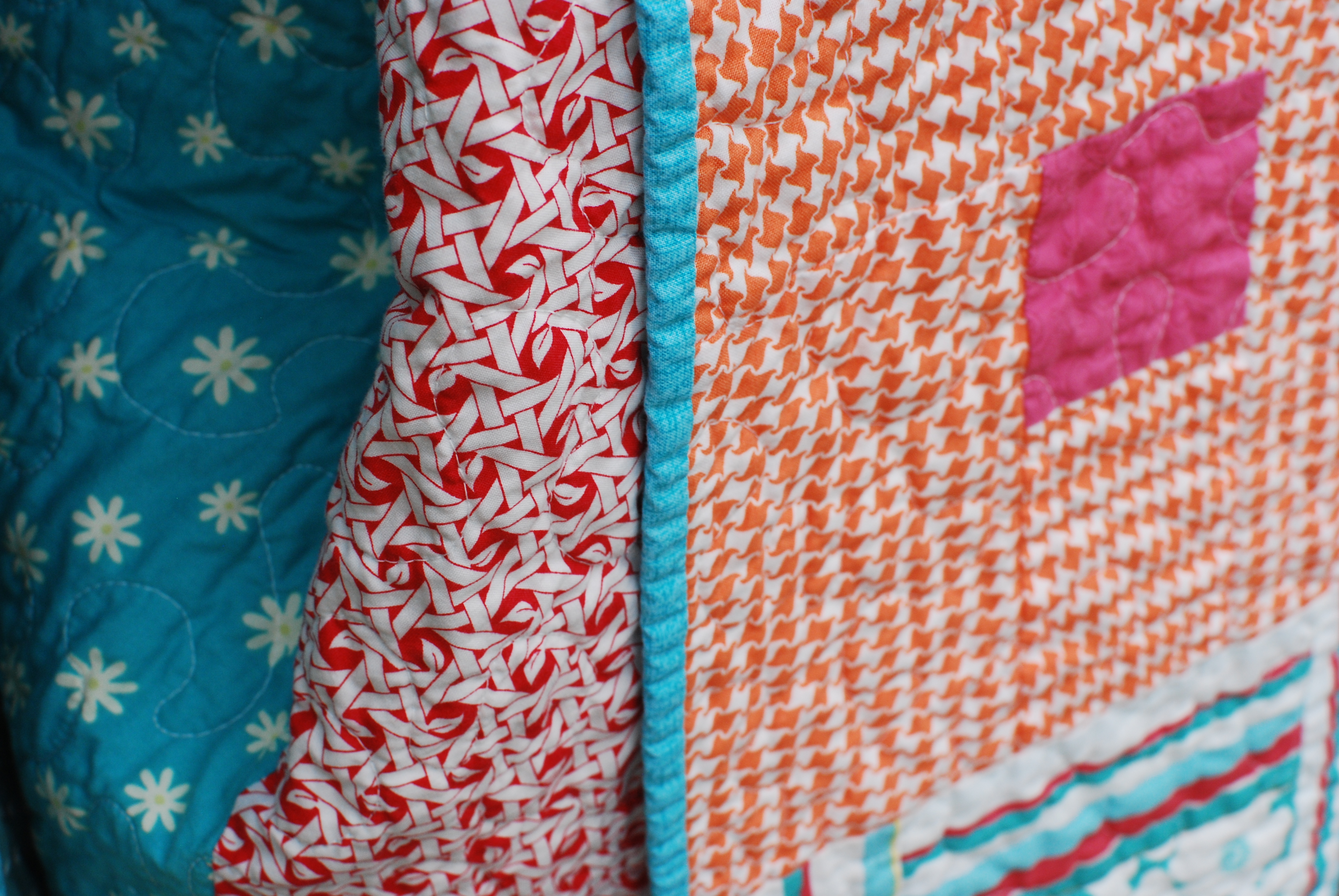 ***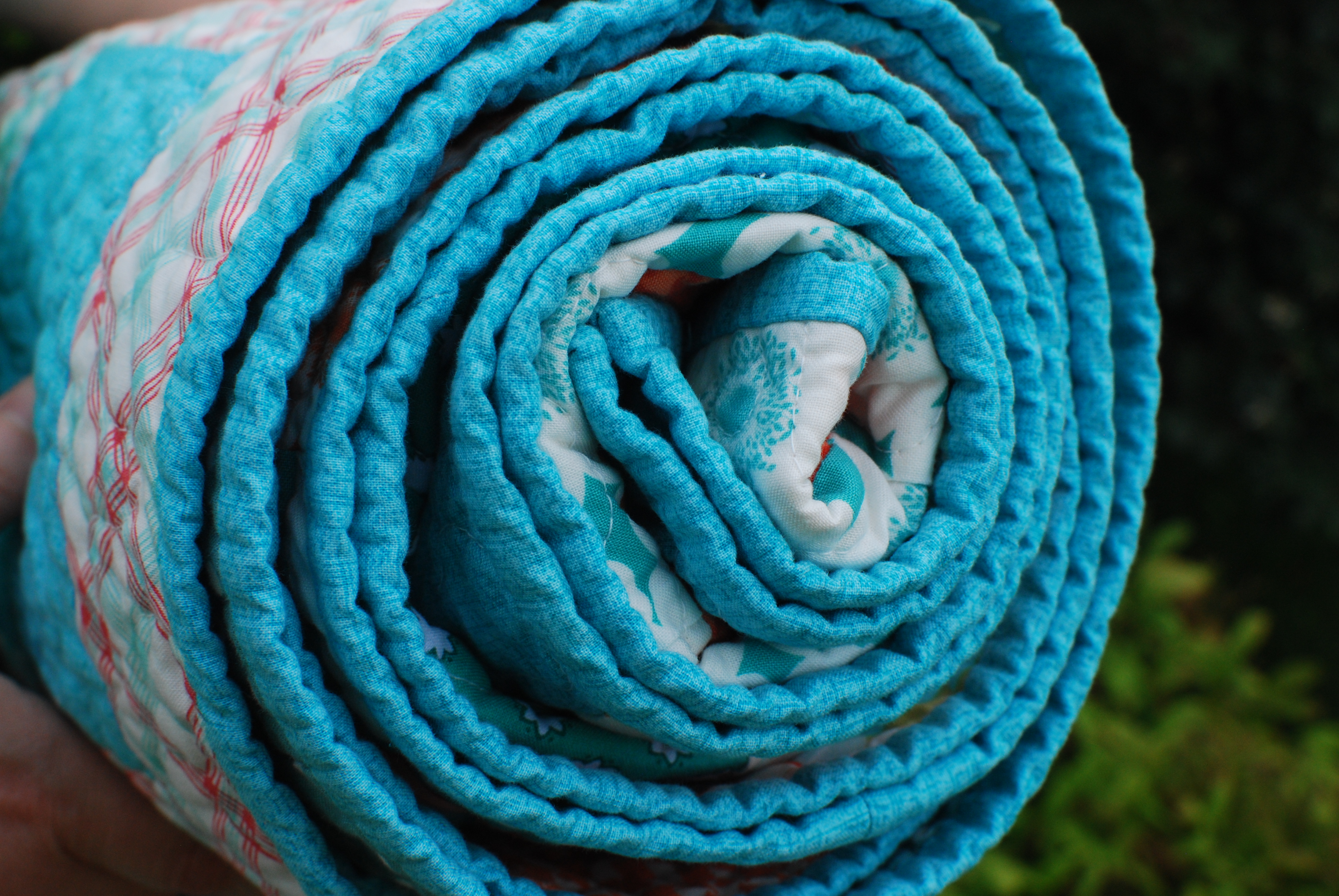 ***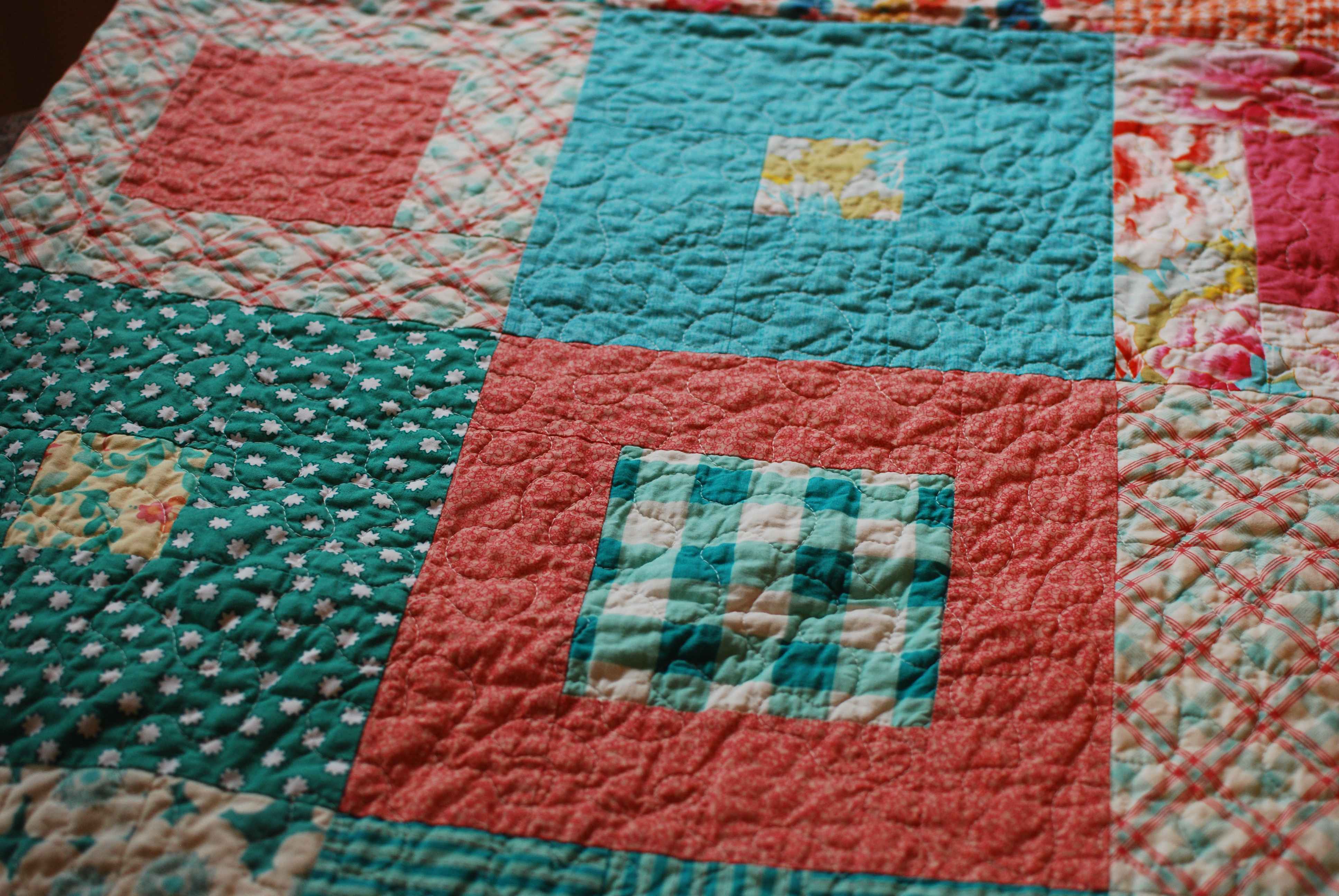 ***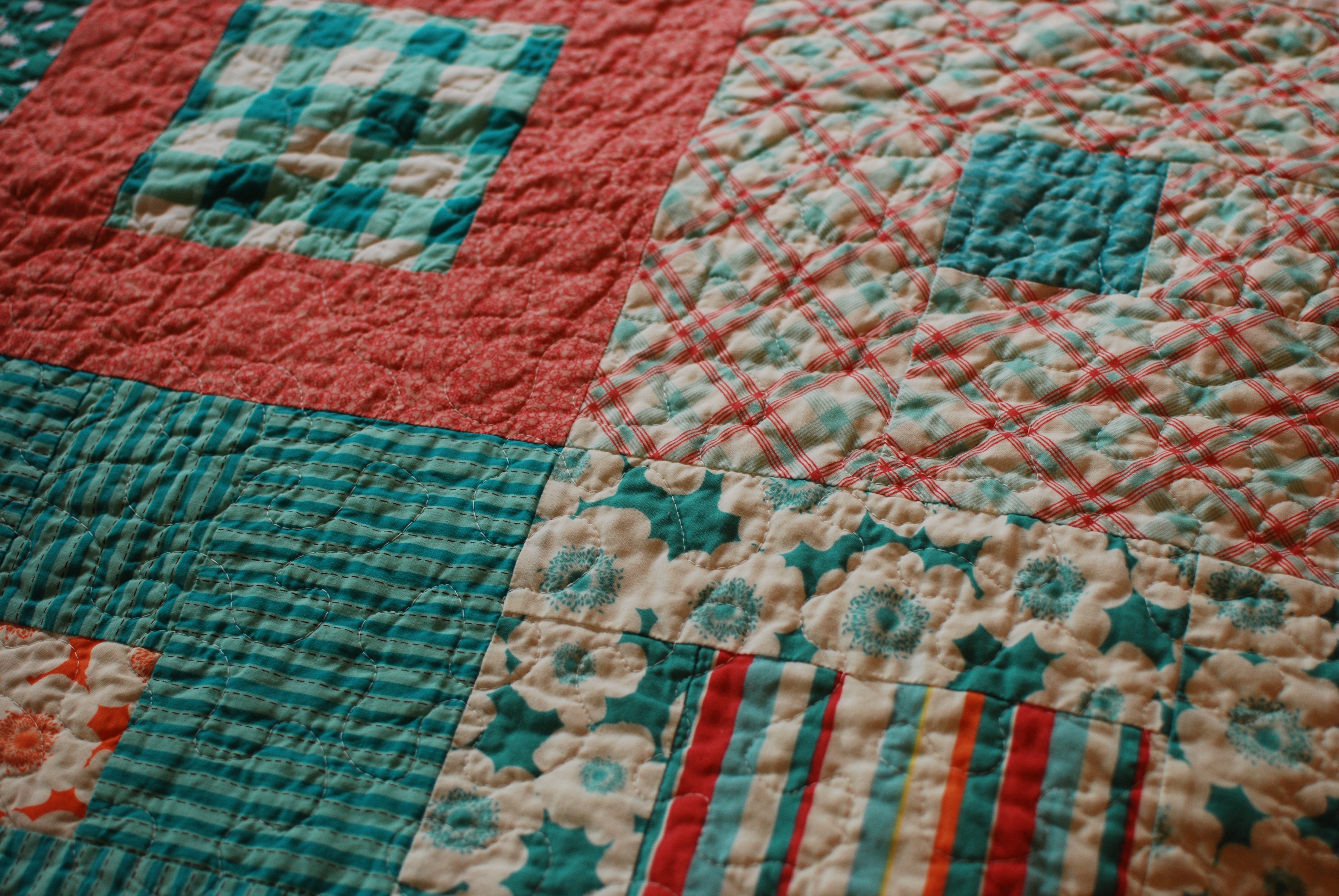 ***