With Ellie on fall break for 2 weeks, we decided to make a Halloween quilt together. Â She organized all the fabric to be sewn, and then she arranged all the squares all by herself. Â So proud of her!
I didn't think we'd get this one done for Halloween 2014, but we did! Â Yes!!!
Post wash measurement: 61 x 69. Â Nice and big to snuggle under while watching tv.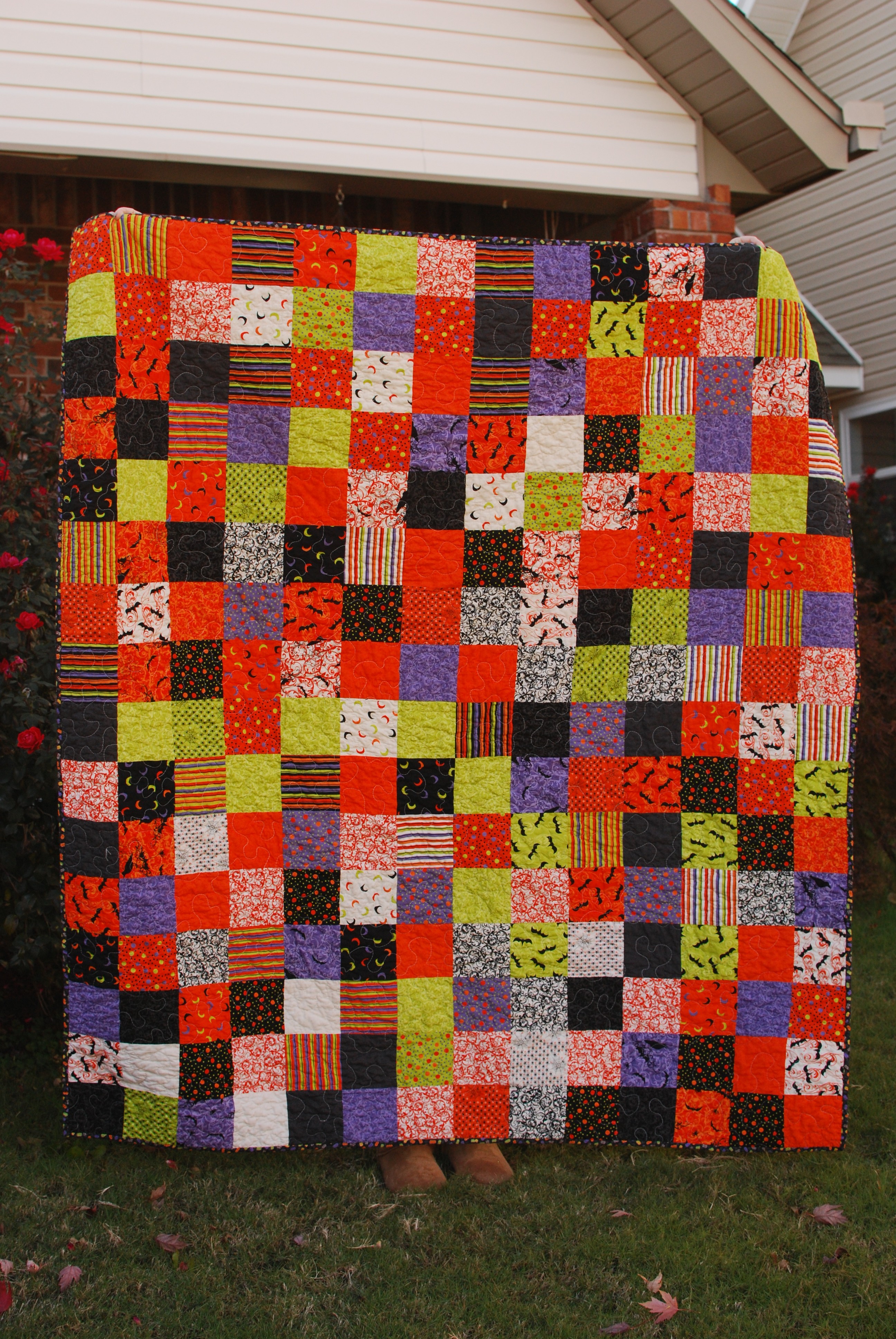 ***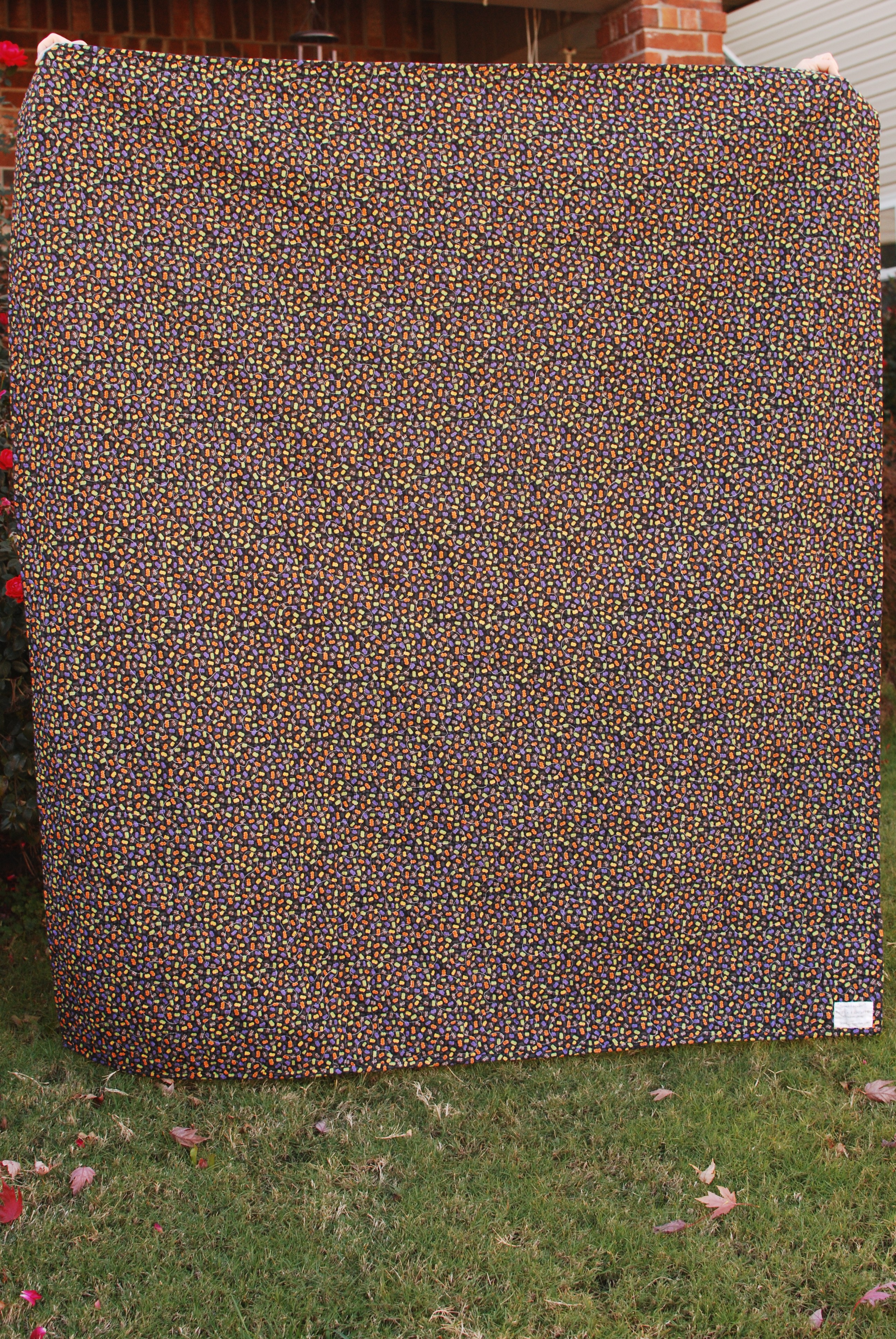 Back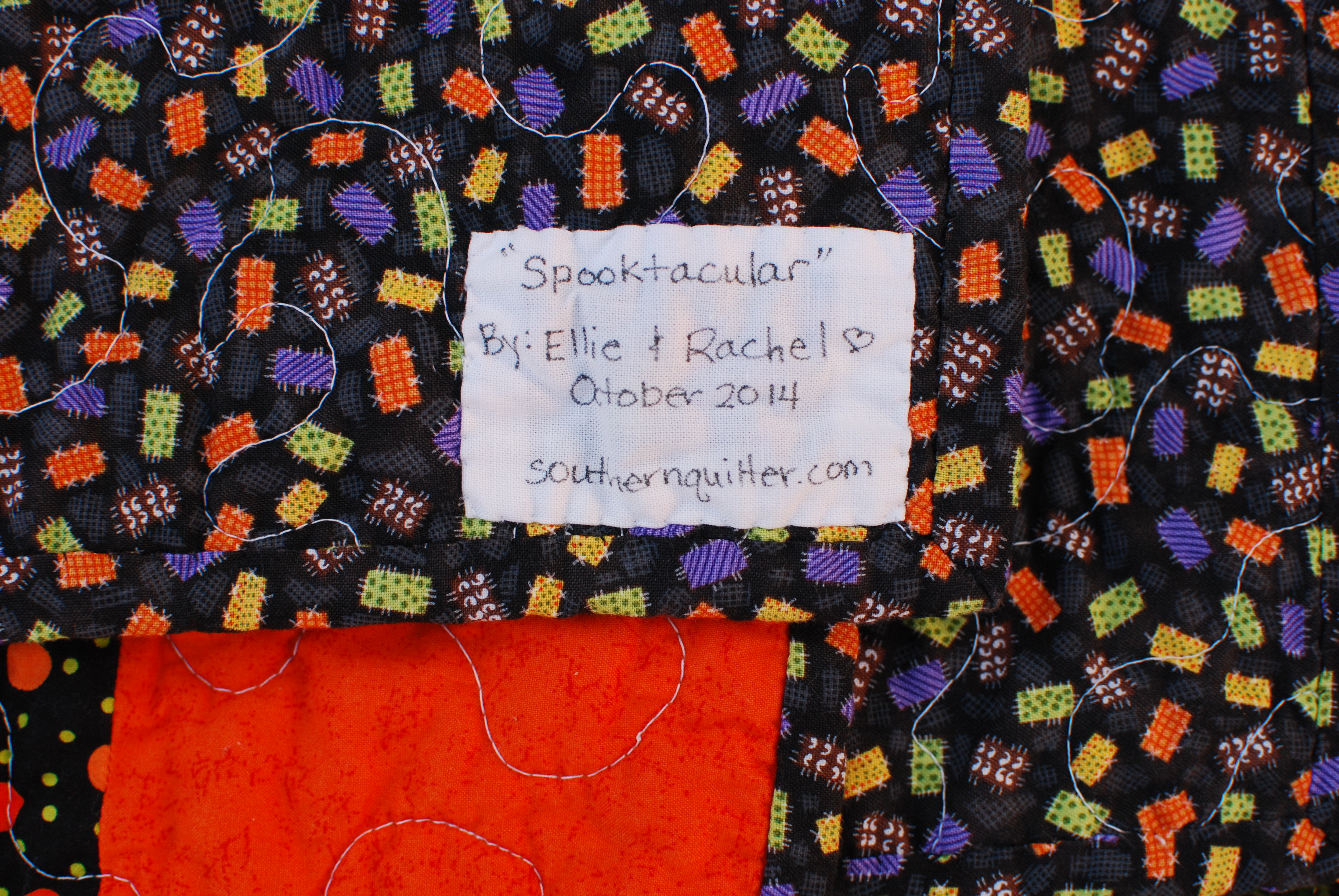 Back with label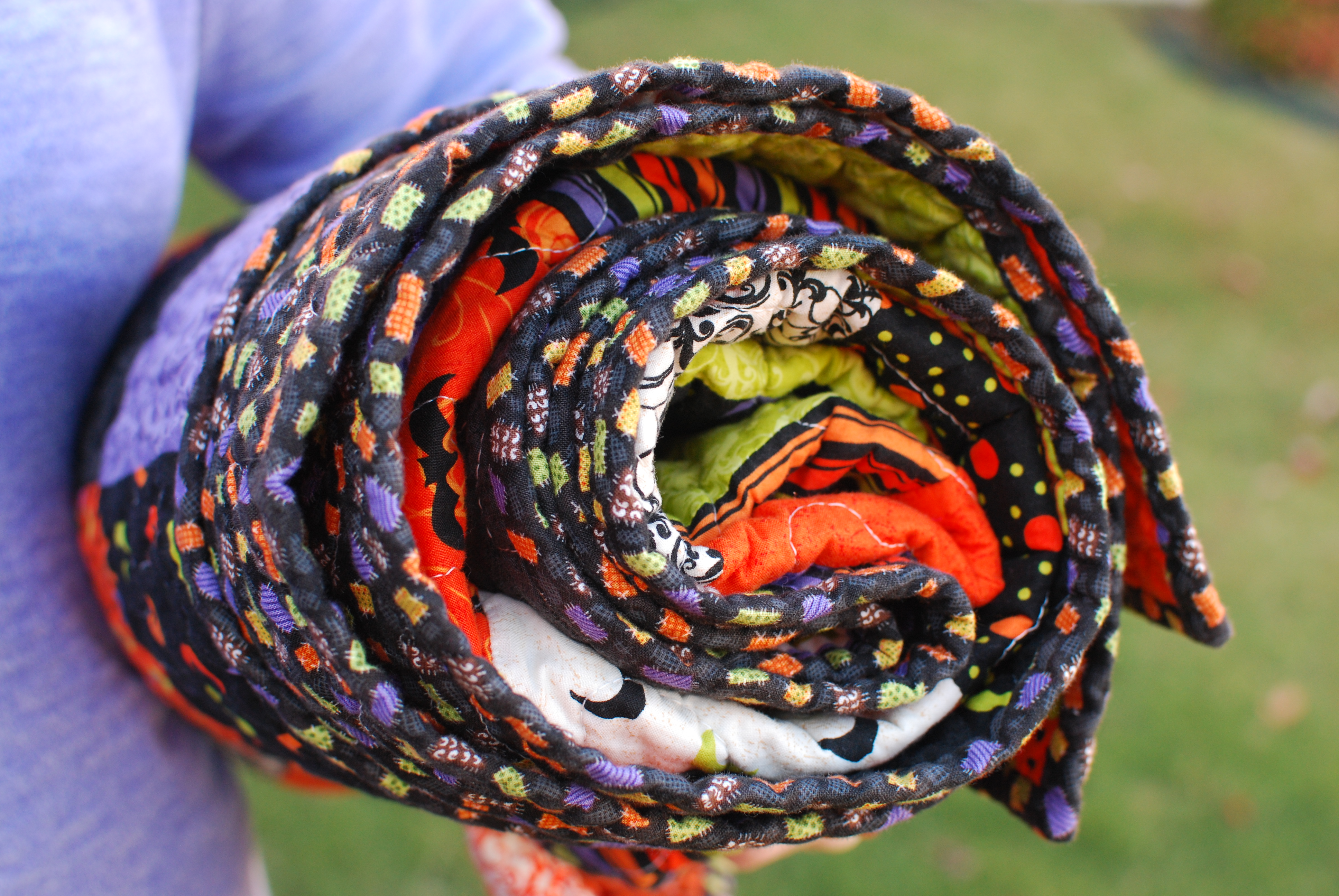 ***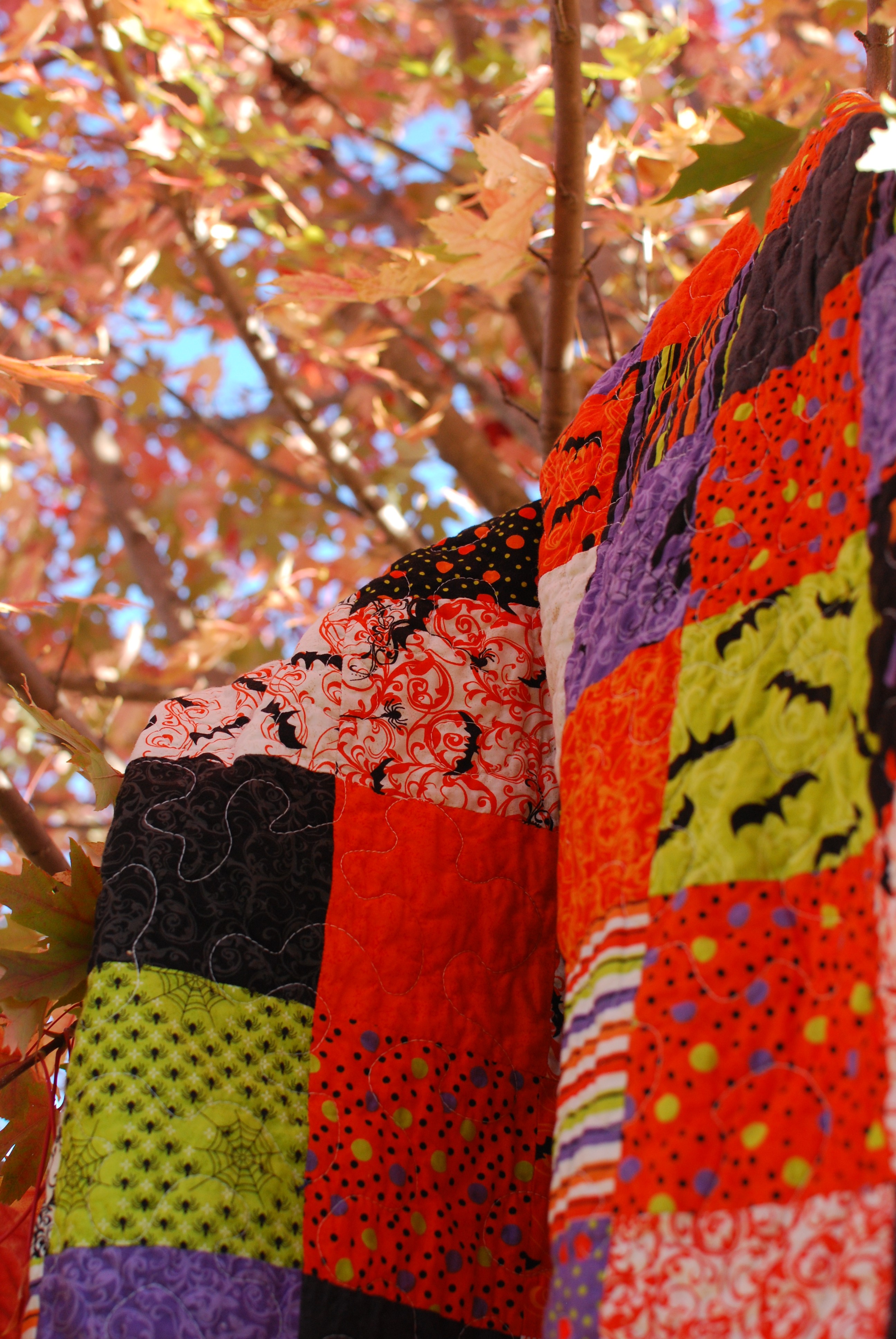 ***