Ellie and I started this quilt back in January of 2011. Â We pieced, quilted and sewed the binding on the front. Â The only thing left was to hand stitch the binding to the back of the quilt. But the quilt stayed nicely folded for years, literally. Â She doesn't even remember this quilt. Â Sniff.
With the amount of time I spend on the pool deck for swim practice I figured that would be a great opportunity to finish up some projects.
So while it was crazy hot and humid on deck, I stitched the binding and Ellie's Blush is now done, washed, and ready to snuggle under.
Post wash measurement: 56 x 56.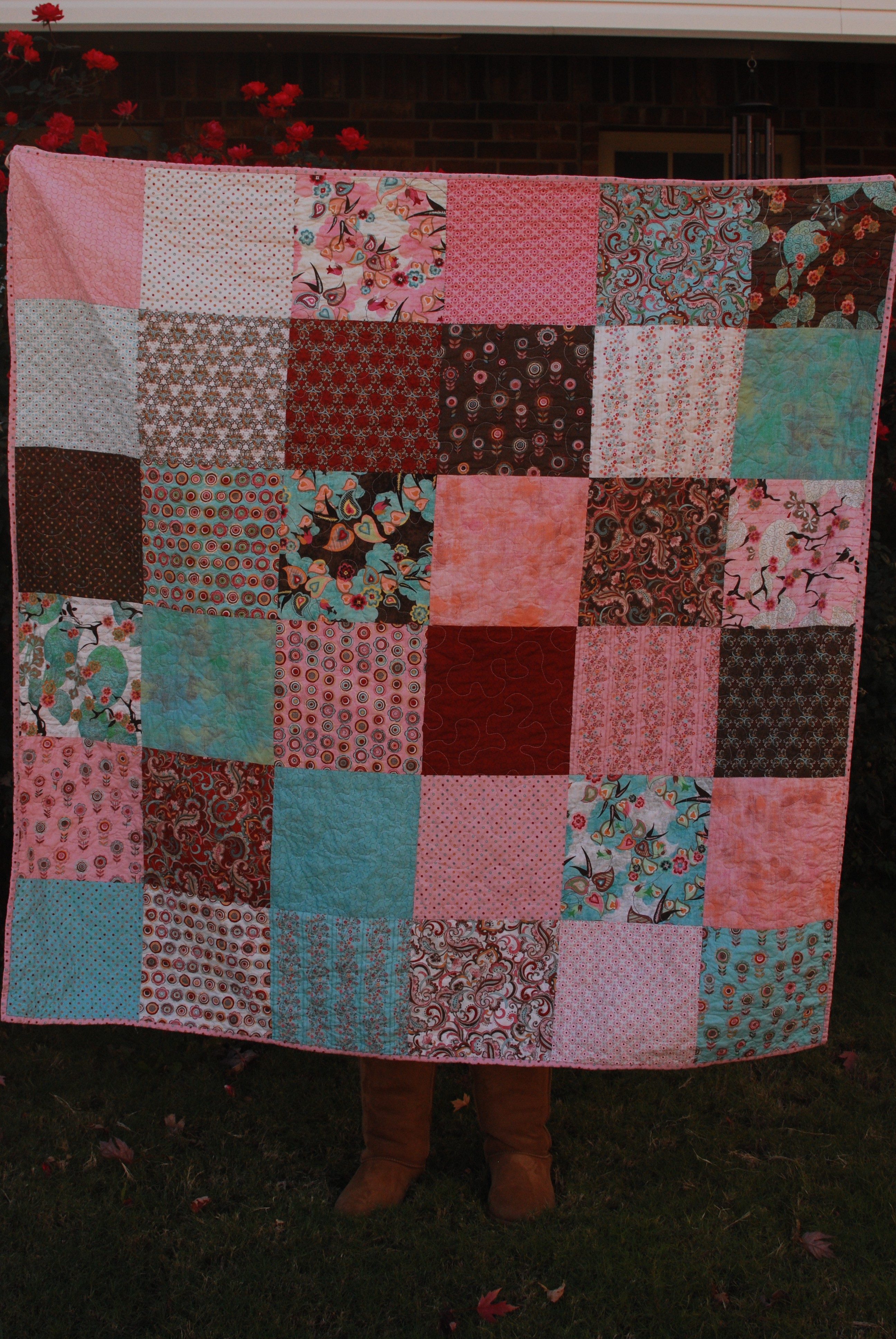 Front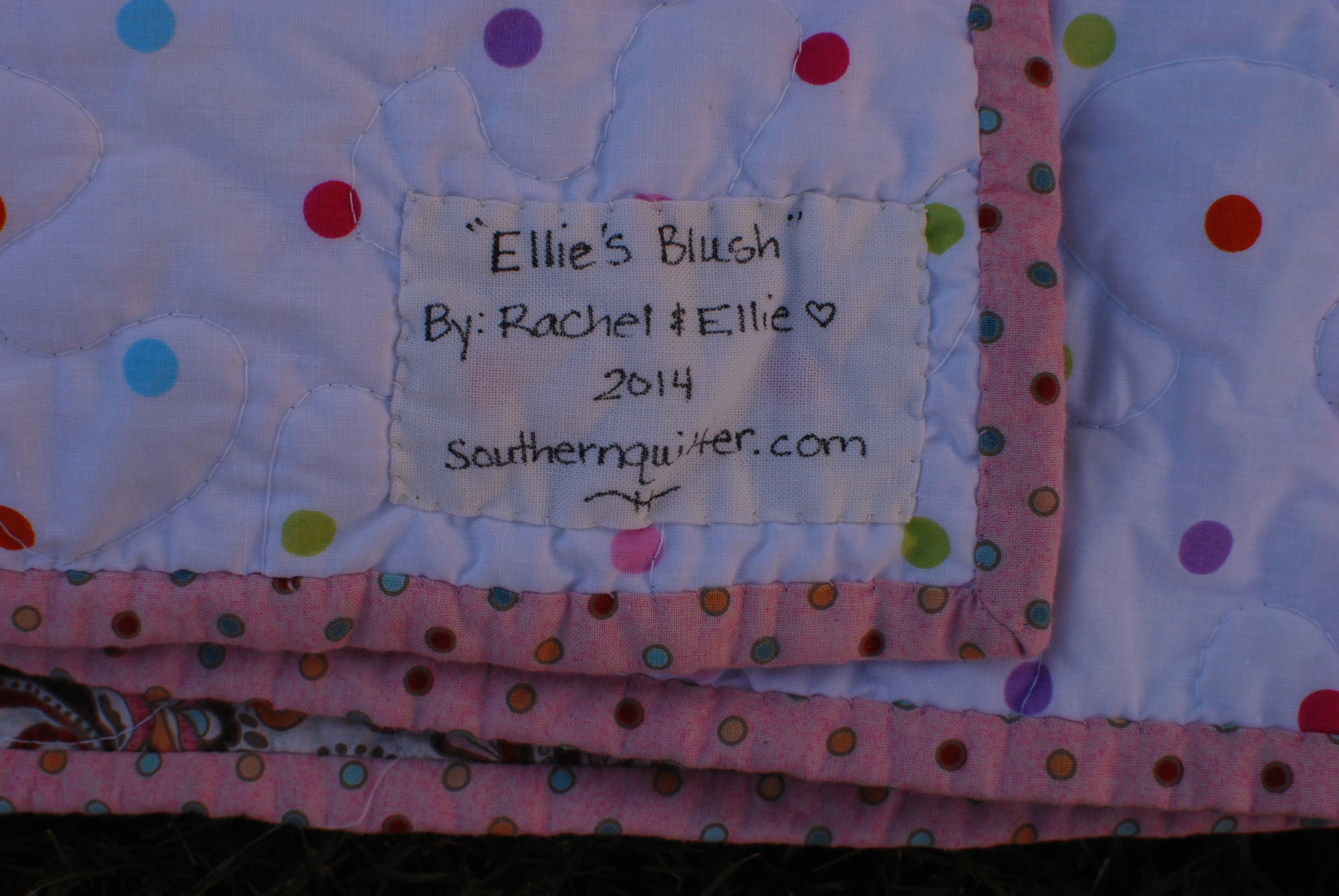 Back with label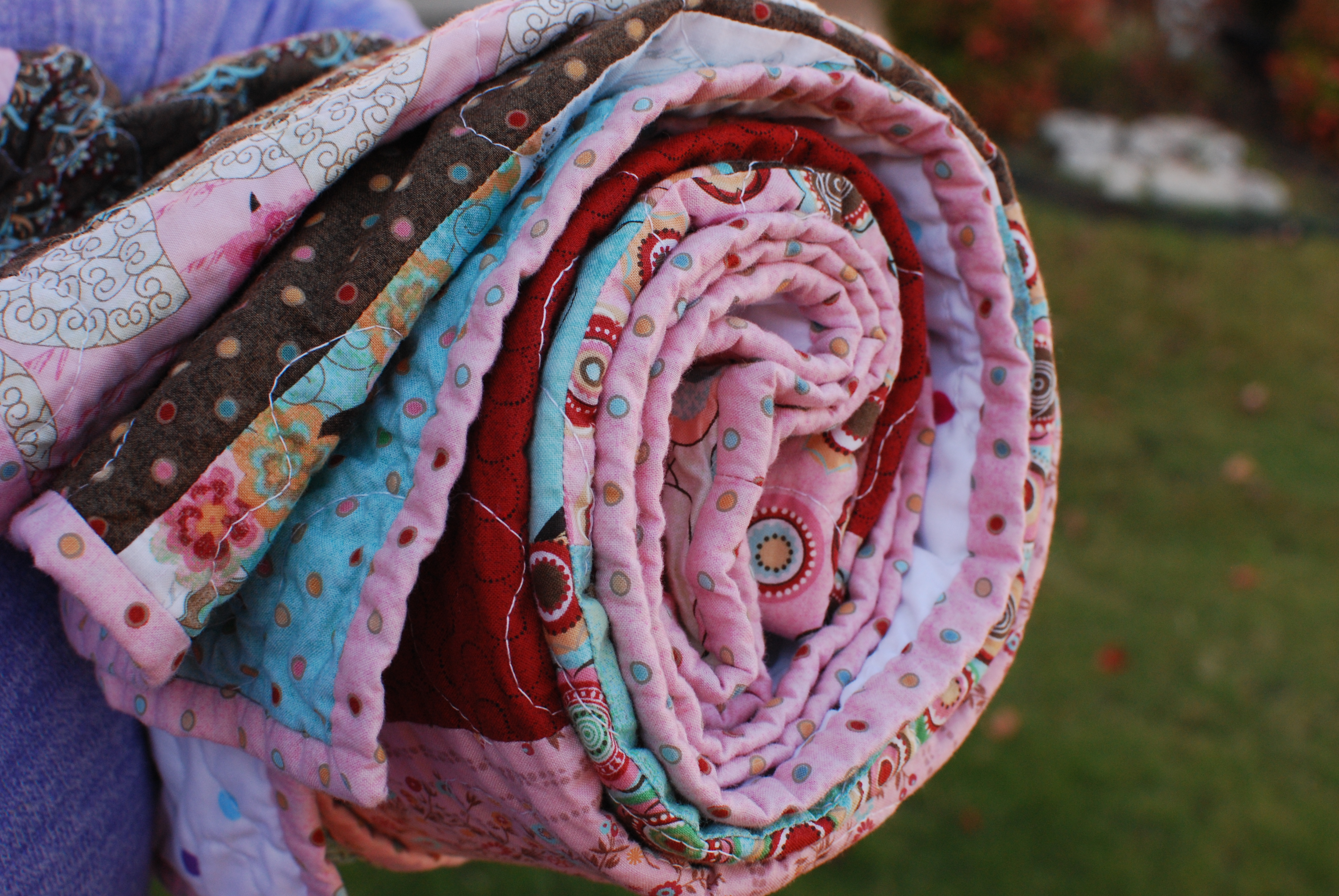 ***