Urban Blooms: Pin Basted
A few days ago I finished sewing the Urban Blooms quilt top together.  The Lemon Squares quilt pattern yields blocks about 10 inches, but then the directions call to trim the blocks down to 9.5 inches.  I'm so glad I didn't forgo that step, because piecing the top together was so easy with all those perfect 9.5 inch blocks.
With the quilt top done, it's time for basting and then on to quilting.  So loving the colors!!!!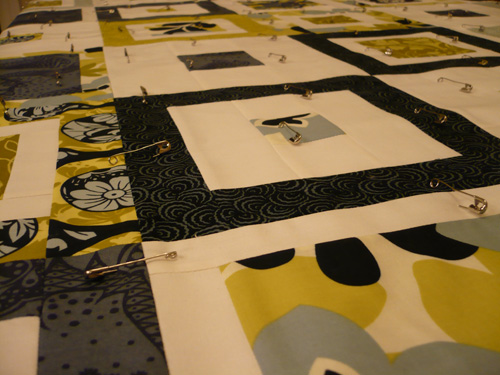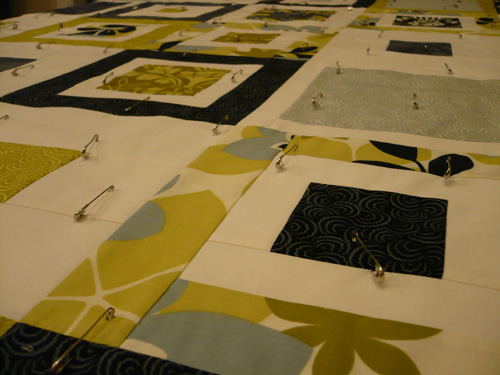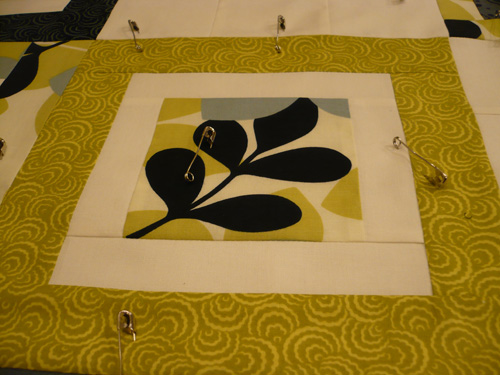 One of my favorite blocks