My cousin asked me to make a baby quilt for one of her friends, and since I love making baby quilts (well, all quilts really, but I especially love baby quilts), I jumped at the opportunity.  It's the same pattern I used for Life's a Hoot, but I altered the dimensions a bit.
I was told the new mama likes light green, purple, and brown.  I had a bunch of Hushabye (by Tula Pink for Moda) charm packs and I pulled out all the green and browns, and then I added some purples to the mix.  I love this color combination!  And because I love me a polka dot binding, the green dots on brown was just perfect!!! The purples, the green geometric backing, and the brown with green dots are all from different lines, but they coordinate perfectly with the greens and browns from Hushabye.
The post wash  measurement is 37 x 45.
I hope my cousin and the new mama like it!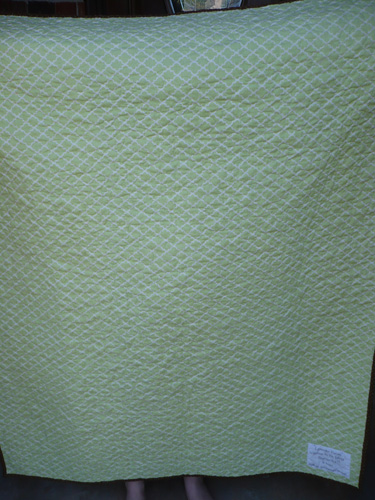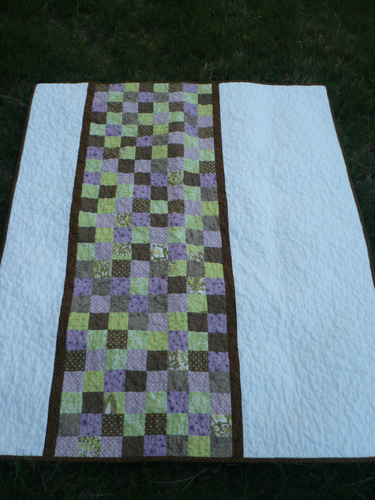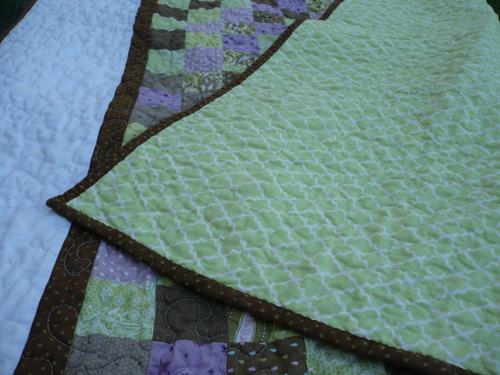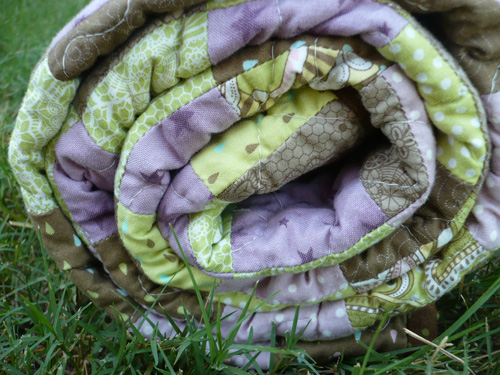 Welcome to the world Samantha!