Hoping to "Catch" Some Color
I've worked fast and furious on the Hawg Wild quilt.  Here's a peak at the layout: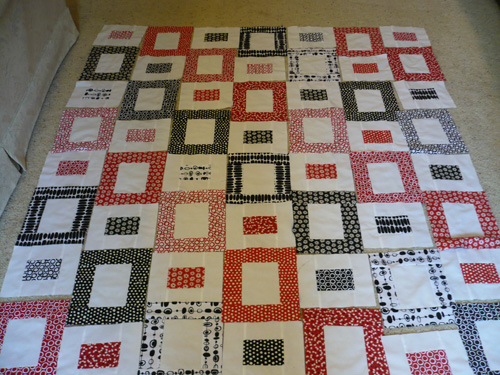 I put the quilted and bound quilt in the washing machine along with 4 color catchers (yes, 4!) and said a little prayer: oh please, color catchers do your job and let the white stay white.  I hope it works!  I will be devastated if it doesn't, because I won't have enough time to make a new quilt before Amy leaves.  I'll let you know how it turns out.