I'm finally getting back into quilting.  I had to take some time off to get a few time involved work projects finished up.  On Tuesday, one of our kiddos' beloved swim coaches told me her husband got a new job in another state, so they are moving.  I am beyond devastated.  She has had such a profoundly powerful and positive influence on our children, that she will be missed immensely.  That said, I am very excited for her and her husband and life's newest journey.
So I think this occasion calls for a quilt, stat!  The swim team's colors are red, black, and white, so how about a little red, black, and white quilt?  I think that sounds perfect, and luckily I had mostly everything I need to get this quilt started and finished asap!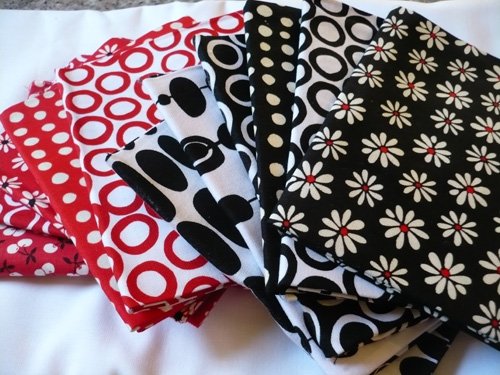 Aren't these pretty?