New Fabric Lovelies!
Look what the mailman brought me today!  Aren't they beautiful???  There's 11 fat quarters, 3 Dilly Dally charm packs, and 1 yard of coordinating fabric from the Dilly Dally line.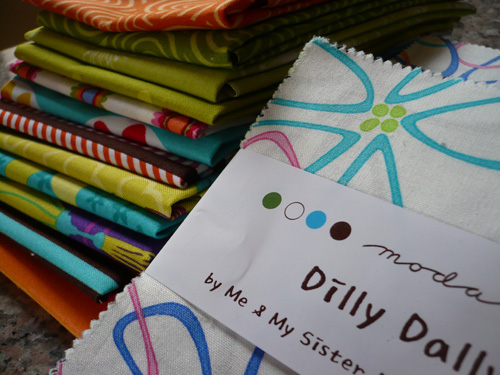 I must give a huge shout out to Stitches N' Giggles!  They've got great fabric at superb prices.  Not only that, but you get your order super fast….I placed my order Monday and got my lovelies today (WEDNESDAY!!!)  Now that's service!