My Be Giddy quilt has been complete for some time, but it took awhile to actually snap some photos.  I absolutely love this quilt (don't I say that about all of them?!?), because the colors are so cheerful.  I used the Piece of Cake 2 Pattern, by Camille Roskelley @ Thimble Blossoms.  It's a great layer cake pattern, and I love how the pattern shows off the fabrics.
The post wash measurement is 56 x 66.
And this yumminess is all for me! 🙂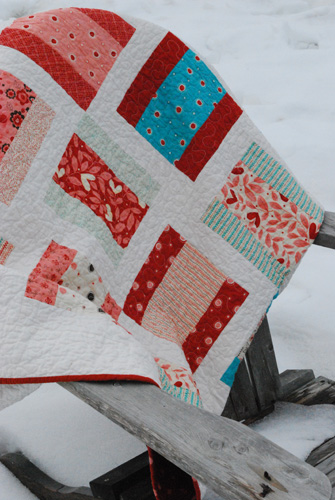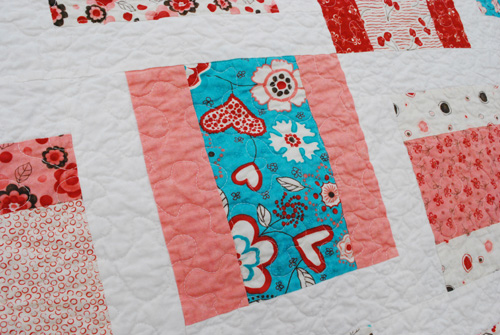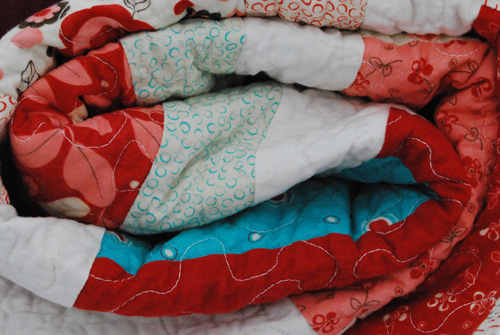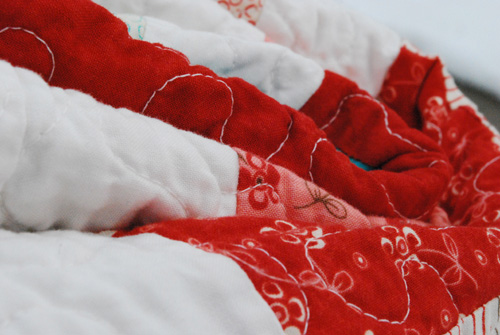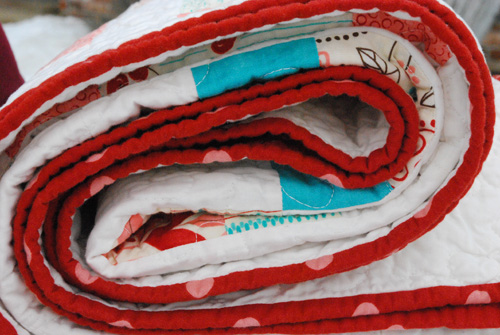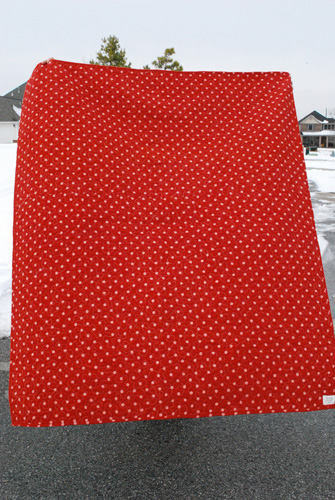 When I washed the Black, White, and Red All Over quilt, a bit of the red bled onto the white.  I was able to get most of the bleed out with stain stick and multiple washes, but ever since that experience I've used 2 or 3 Shout Color Catcher each time I was a quilt (especially quilts that have red and white).  Boy am I glad I did this time.  The backing for Giddy is red with pink dots and the front has lots of white.  I'm certain had I not included the 3 color catchers, some of the white would've turned pink or red.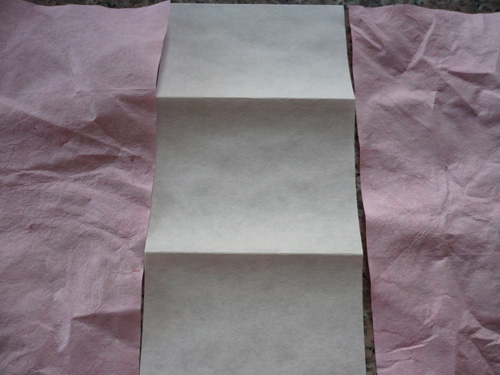 2 color catchers from the wash load sandwiched between a fresh out of the box sheet.  They definitely caught lots of color!