My 5 year old princess has gotten really interested in quilting, and she said she wants to make a quilt.  Wanting to nurture this interest I decided to pull out a layer cake (Blush by Basic Grey for Moda) I already have and let her arrange the squares any way she wanted.  She's helped me arrange blocks before, but she was so excited about this being her quilt.  I did give her a few tips about not putting all the squares that are similar in color together.  She wanted me to help her with the first few squares, and then she wanted me to go back to my sewing machine and work on something else while she finished arranging the squares.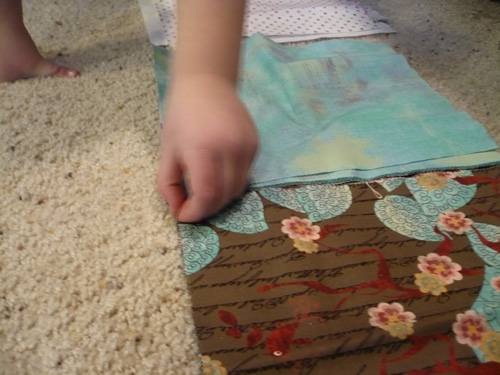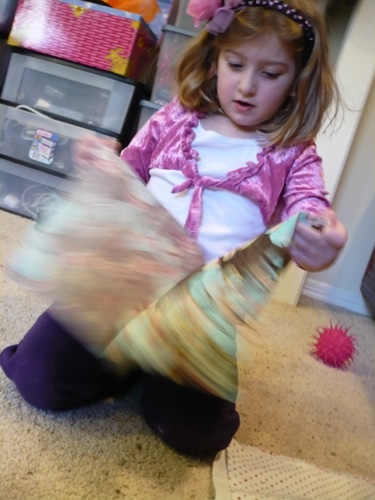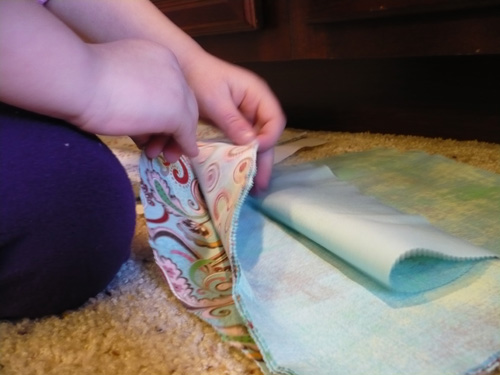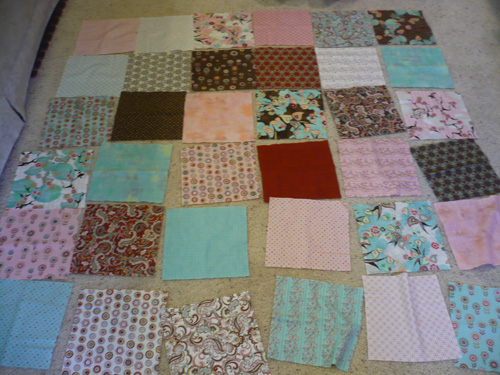 Princess Ellie's layout.
She loved every minute of it, and she did a great job!!!
She "helped" me sew the squares together into rows and then sew the rows together, and by "help" I mean she stood right in front of me as I sewed.  One of these days I'm going to give her some fabric and let her practice sewing.