A friend of ours in Oregon had her second baby girl this past week.  A brand new baby is such a great excuse to stop everything I'm doing and make a baby quilt!  I love the coin pattern, and it's so simple to make (I used the stacked coins pattern from Moda Bake Shop).  I've had some charm packs of Soiree, by Lila Tueller for Moda, that I've been saving to use for this very quilt, and finally someone had a girl!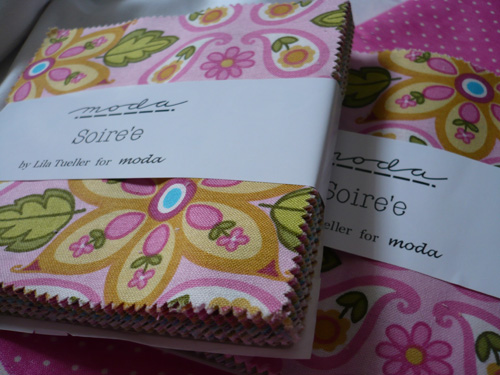 I involved my kiddos too.  As I sat at my sewing machine I had them pair up the 2.5 X 5 rectangles and then they gave them to me to sew.  They loved it, and I love how proud they are when they see their work turns into something cool.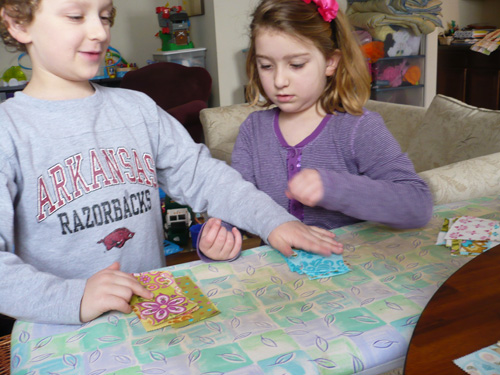 I got the top and back all pieced together and realized I didn't have anymore white batting.  So last weekend I hunted through town, and didn't find any on sale, so when I came home I ordered batting (read: a lot of batting), and waited until the batting arrived.  I was so excited when it was delivered on Wednesday that I got straight to work basting it.
Now onto quilting this beauty.  I think I'll call this quilt Summer Soiree only because I can't come up with anything else.  If you think of a cool name, let me know!  Thanks!