Here is a quilt for my nephew, who's expected to make his appearance in April.  I was going to wait until closer to his birth date to make and deliver the quilt, but the family decided to throw a baby shower on Christmas Eve, so I had a lot of motivation to get this done quickly.
My daughter named him "Hoot" when the parents-to-be came to visit, and that kind of stuck, so I just had to do an owl theme…but it's certainly not overboard on the owls.
It's really cute, and the pattern is Pure Baby Boy.  The pattern calls for using a Jelly Roll, but I opted for a charm pack and a single fabric backing.  The fabric is Hooty Hoot by Riley Blake.  The post wash measurement is 31.5″ x 39″.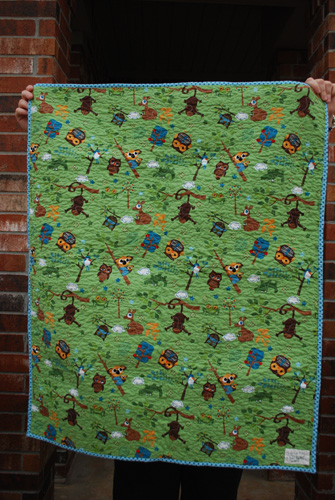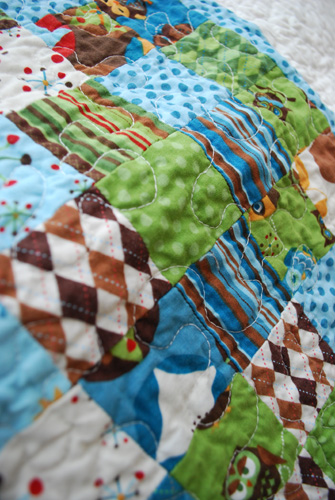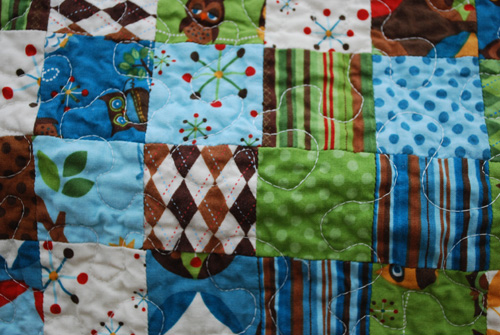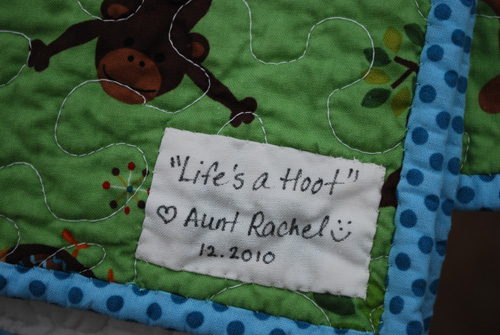 I also had to make some coordinating burp cloths, because you can never have too many, and who doesn't love some custom birth cloths?