China Blue: Done
I just love how this quilt turned out!  And I'm excited to deliver it in person!  Woohoo!!

  China Blue is done!  It has a post wash measurement of 56 x 67.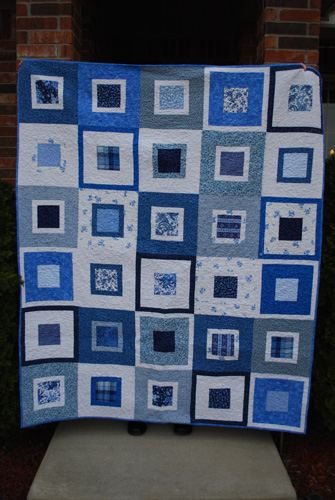 I also really like the back, and I'll admit that it was a mistake…the rectangle block of the 5 x 5 squares was supposed to be a square, and it wasn't until after I finished the quilting that I realized it was a rectangle.  Oops…but that's fine, because I like it lots!