I've been collecting blue and white fabric for a while with the intentions of making something with it…someday.  But I decided the other night, that I just needed to start something new and different.
This is what I've come up with so far: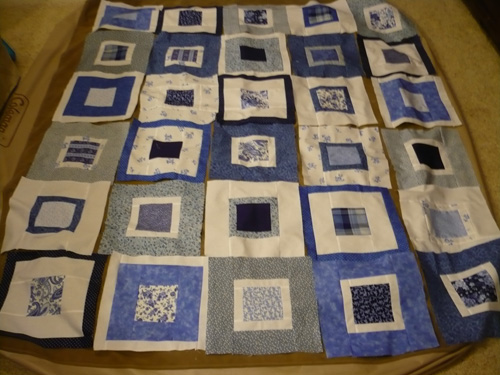 I think I'll call it China Blue because it reminds me of fine china…probably because my fine china pattern is blue and white.
I feel like the layout is a constant work in progress, but then again isn't it always?  Every time I go upstairs I rearrange it just a bit.