Black, White, & Red All Over: Done, Shipped, and Received
I finally finished the Black, White, & Red All Over quilt (well, I actually finished it about a month ago).  This quilt was a wedding gift to my cousin Debbie and her new hubby Mike.  I can't remember the post wash measurement, but I think it was 53 x 63ish.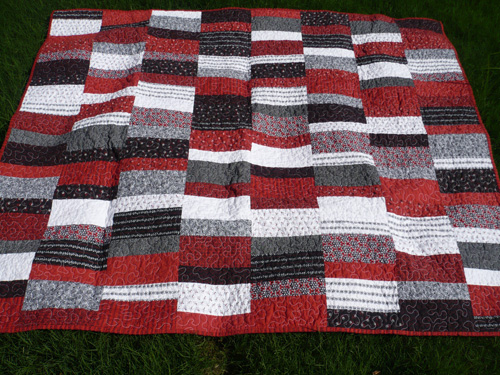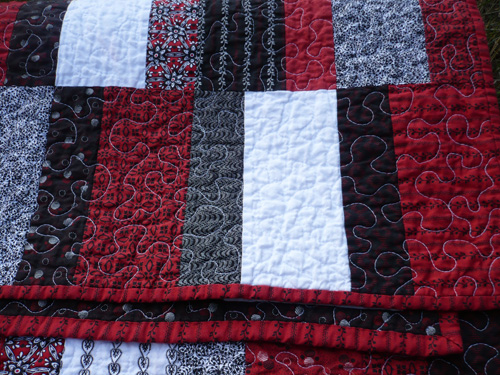 My quilting and sewing has been slow going this summer.  I was hoping that once the kiddos were back in school I'd have so much more free time to sew, but that just isn't the case.  I've been working a lot more, and sadly there's been little sewing going on.  One of these days I'll get back to it…hopefully very soon.