Back from vacation, and while I was away I took the opportunity to bring my sewing machine in for its annual check up and cleaning.  I picked up my  machine today, so it's back to sewing!
This post is kind of like my to do list for the rest of the year.  Ha!  I hope I can get it all done.  School starts on August 2, and with both of my kiddos in school this year, I foresee a lot of daytime sewing.  That'll be a nice change from all my burning the midnight oil sewing and quilting.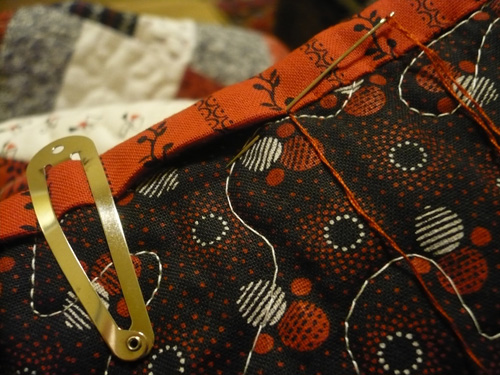 And I really need to start and finish the Breath of Avignon quilt.
And I really want to take part in Freckled Whimsy's charm pack quilt along.  I'm using my Wee Play charm packs, but I also ordered some solid fabric today.
And I have a another quilt to start and finish.  This quilt's recipient is long overdue for quilt, and since she may read this blog, I won't divulge who or what the quilt is…yet.
And a Halloween quilt.
And a Halloween runner.
And a quilt using Kate Spain's 12 Days of Christmas layer cake.
And I really need to start and finish another quilt by the beginning of December.
And I'm sure there will be more that come up.
Happy quilting!!!