A few weeks ago I finished up the Baby Blues quilt for my good friend.  We went to their house for dinner and she opened here present and loved it! :)  Yay…always a good feeling!!!
I love the colors, and I really liked how it turned out.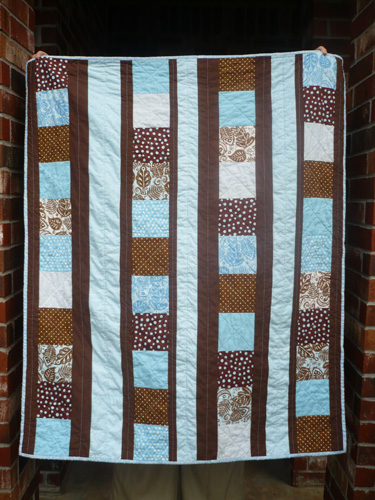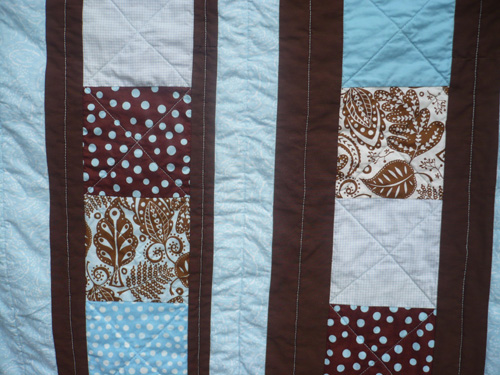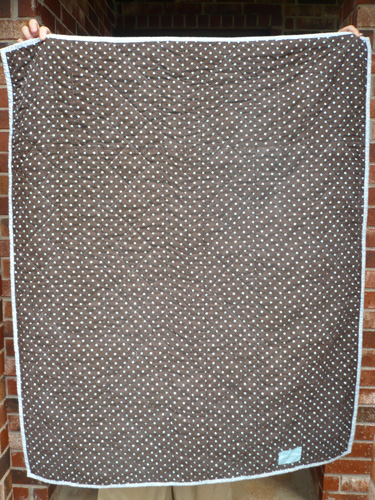 I marked this quilt for straight line quilting, and I have to honestly say that I'm not sold on marking my quilts prior to quilting.  I also used flannel for the backing, and while it is soft and cozy I'm not sold on it either.  If you use flannel, PREWASH it!!!  Even if you don't prewash your fabrics, ALWAYS prewash your flannel.  Flannel shrinks so much more than regular quilting fabric, and the weave is bigger.  Once you wash it and it shrinks, it shrinks the weave, which makes the quilting stitches much more secure.