I am so in love with this quilt!!!  The pattern is so easy, I and am loving it.  It simply uses a layer cake plus yardage, and since I'm always looking for patterns to use with layer cakes, this one is definitely a keeper.
The post wash measurement is 52 x 63.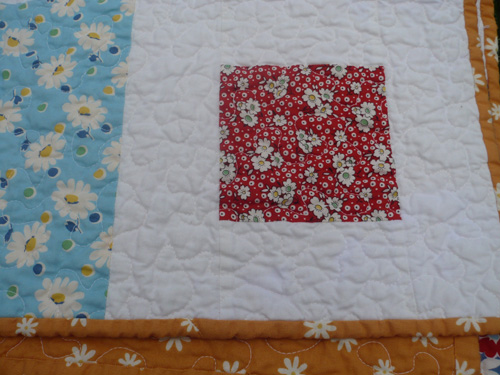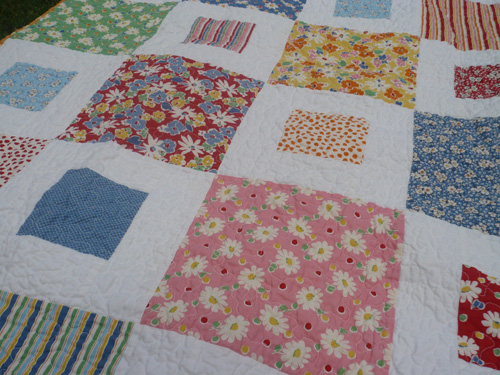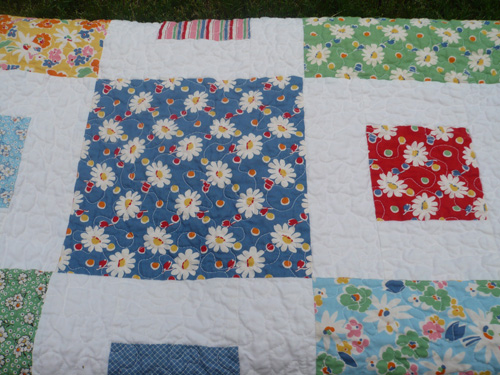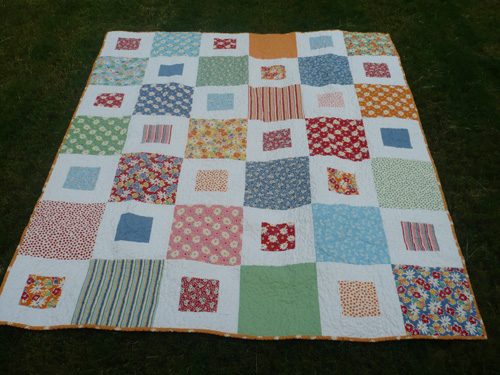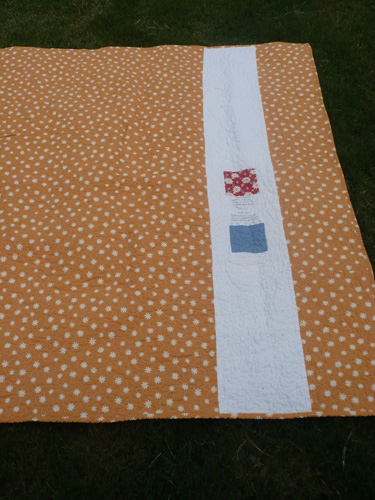 For the label I incorporated it into the backing design.  I used a Sharpie and wrote on the white fabric.
I don't often get pictures of my finished quilts with their recipients, but I am hand delivering this quilt to the recipients tomorrow, so hopefully when I get back from vacation I'll post some pictures of the hopefully delighted recipients with their quilt.