I managed to hammer out the quilt top using the Snippets layer cake 2 weeks ago.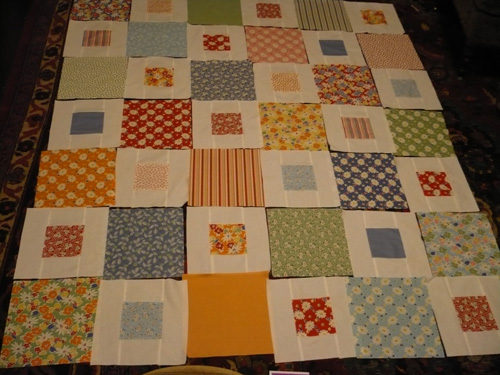 The quilt top stayed nicely folded for some time, because I couldn't find the time to actually quilt it.  When I quilt I like to have a big block of time to just sit down and quilt.  Sometimes those big blocks of time are few and far between.  Most of the time I quilt when Steve is out of town on business.  He had a series of canceled trips, so no quilting time for me.  But now he's on a trip, so after my kiddos were in bed last night I decided to quilt.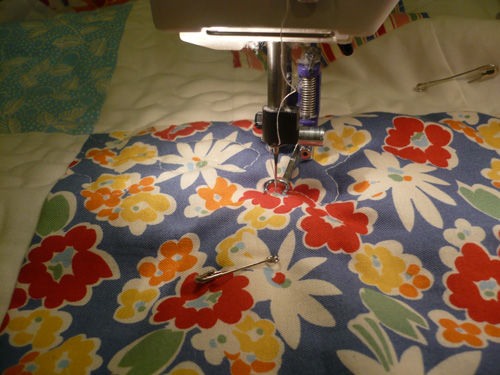 Today's project is binding.