I can't believe it's April already!
Over the weekend I put the Black, White & Red All Over sandwich together and pin basted it.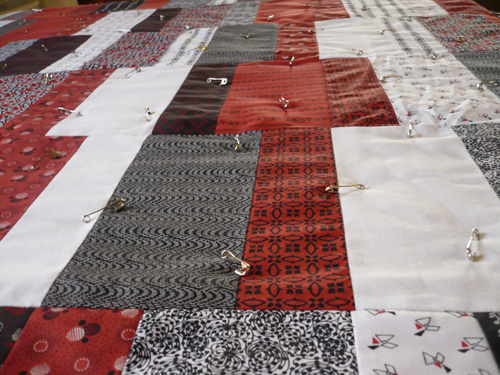 Then last night I got totally stressed out when I realized we are in April and I have to finish this quilt for a summer wedding, I have to start and finish a baby quilt for a friend's baby due in June, and I have to start and finish another quilt before the end of June.  All this and I'm about to get super busy at work.  Needless to say I was a bit of a stress basket case last night, especially when I looked over at my newly pin basted Black, White & Red All Over quilt in which I used all of my pins to baste it.  So now, I certainly need to quilt that quilt, so that I can have the pins handy to do the other 2 quilts that need to get completed before the Black, White & Red All Over (and I most certainly was not about to take out all those pins!!!!).
Luckily today was a nice day and my daughter was outside playing with her friend, which meant I had some time to just quilt, and quilt I did!  The whole quilt is now quilted, yay!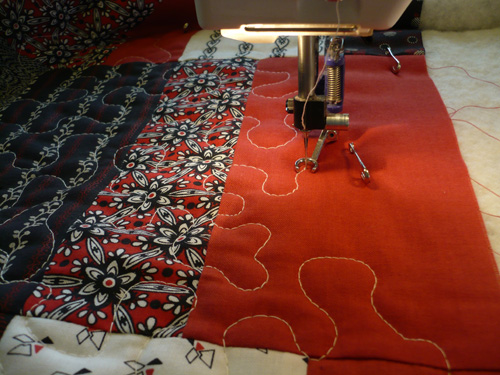 Now I'm going to put this quilt aside so I can work on the other more pressing quilts.  I generally like to finish a quilt before I start another one, but I'm going to have to make an exception.  The binding and label will have to wait for another day.