Urban Nature Pillows
Jen asked me to make her a throw pillow that coordinates with the Urban Nature quilt, and I happily obliged.  I loved having the creative freedom to design something unique.  She asked me to make 1, but I am a lover of throw pillows, so I couldn't resist, and I made 3.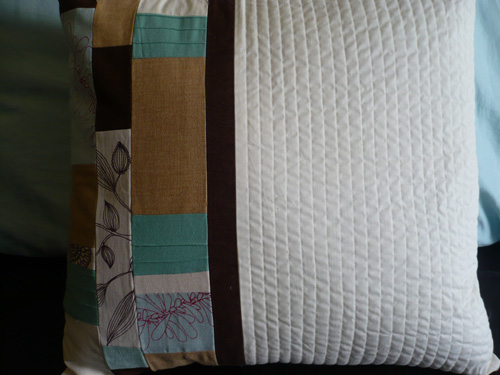 Pillow 1 – my favorite! Measures 18 x 18 with straight line quilting on the solid cream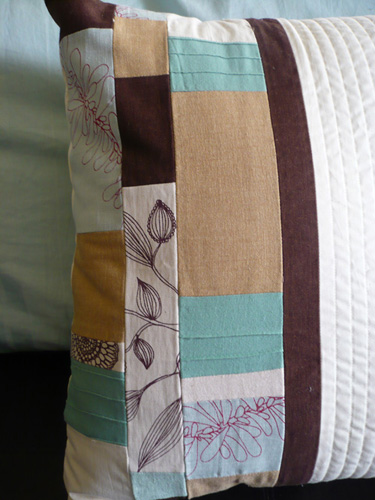 Another view of pillow 1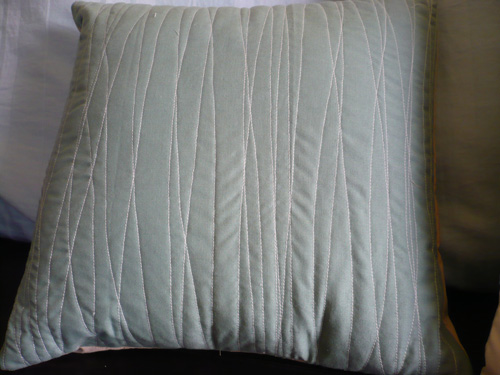 Pillow 2  is sage green- Measures 14 x14 with straight line cross over quilting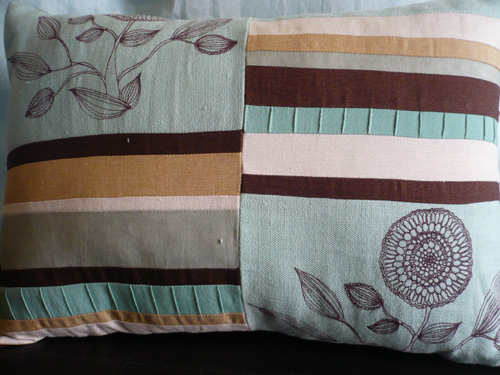 Pillow 3 – Measures 12 x 16 pieced with no quilting
All 3 pillows together – love them!