Bowl of Cherries: Done
I finally finished quilting and binding the Bowl o f Cherries quilt.  I really do like the way this quilt came out, and I sure hope my Aunt Ann likes it.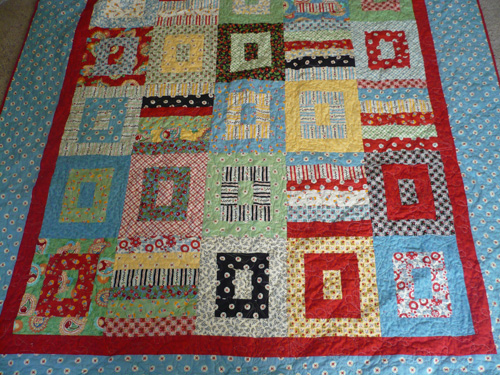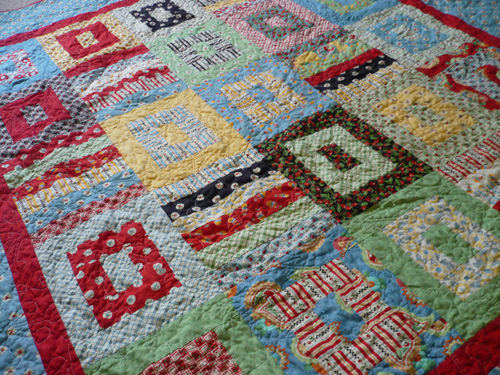 See the cherries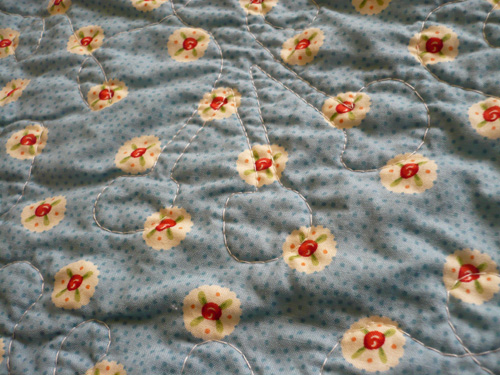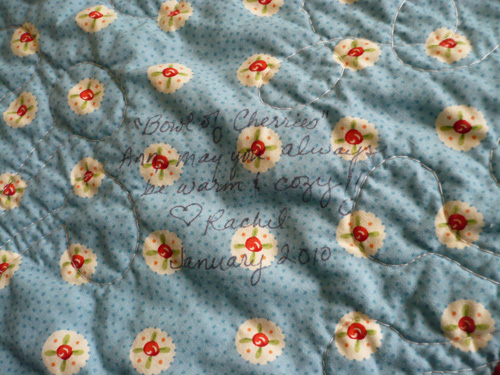 Instead of using a separate label, I decided to simply write on the back of the quilt.  I'm really liking this idea….it's simple, it's easy, and it's permanent.