Thanks for all the votes for naming this quilt (both in the comments section and in person).  While I liked both names best I think that Caterpillar's Meadow fits both the quilt and the new mama the best.
The post wash measurements are 33 x 41…just the right size for a new baby.
I think this quilt is really pretty and the new mama is going to love it! 🙂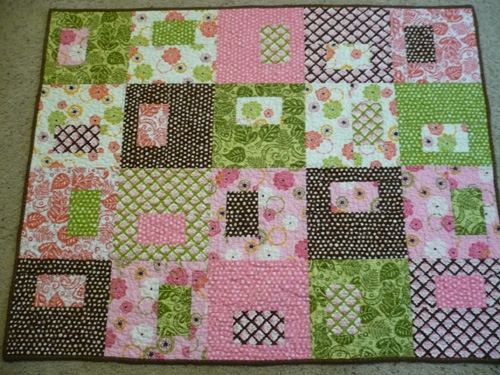 Front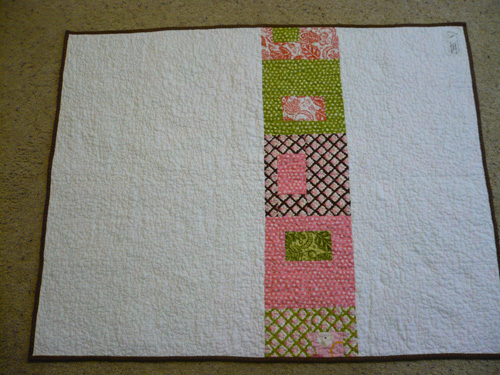 Back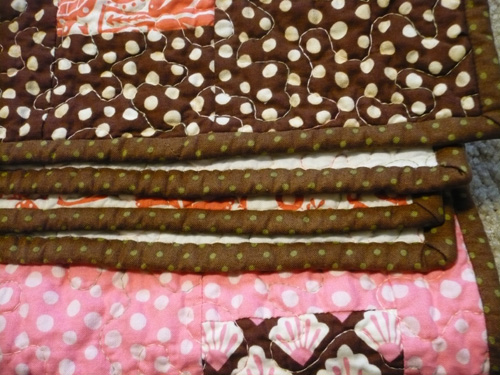 If you remember I used the Sulky Blendables thread…see how nicely it blends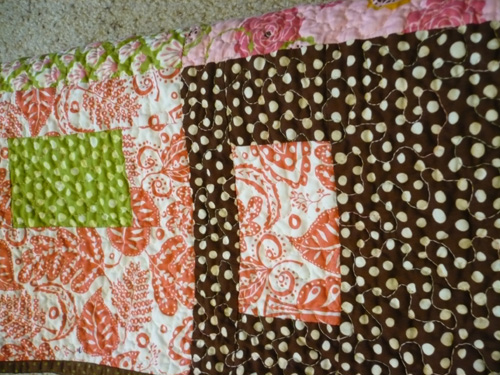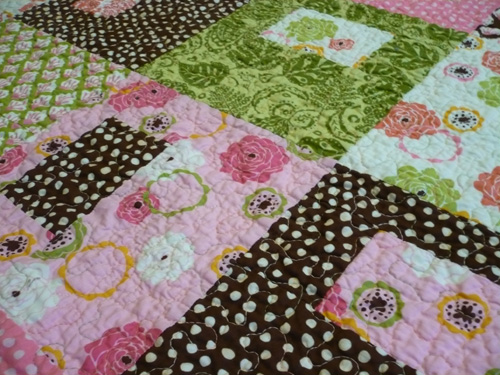 This is the back and you can see how nicely the thread blends into the blocks at the top, but in the rest of the white backing you can see the color variations, which I think looks really cool.  And since I used a light blendables thread it still hides mistakes on the white fabric.
p.s.: optimized for firefox.