I love making baby quilts!
One of my best friends is having her second baby.  She's having a girl.  My friend doesn't really like girly colors or baby colors (ie, no pastels and nothing overly girly).  She likes earthy colors.  So I dug deep in my collection and came across a fat quarter bundle I had of About Town, by Monaluna for Robert Kaufman.  Perfect.
I chose the Sanpshots patern from the Happy Hour (by Atkinson Designs) pattern book.  I love all the patterns in this book, and can't wait to try them all!
So loving how this baby quilt is turning out!  It's girly, without being overly girly and it's also earthy with the browns and greens!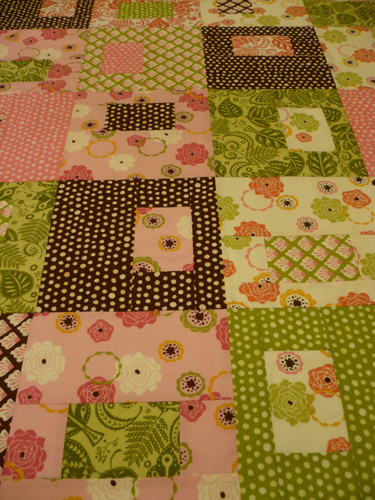 I need help naming this quilt!!!  Any suggestions?