Rachel of PS I Quilt had a tutorial for raw edge applique at the Moda Bake Shop.  Then when The Quilt Shoppe had a coupon, I used the coupon to buy the Scuffily kit in the Snippets line.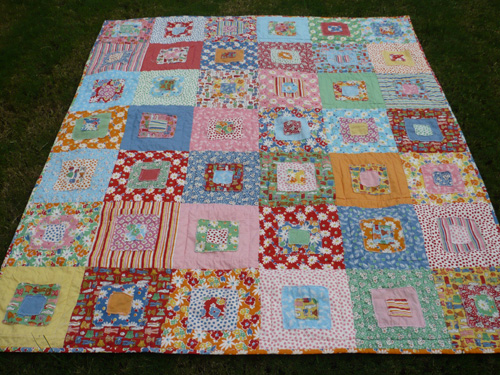 The kit came with a layer cake, charm pack, and a jelly roll.
The concept is simple: layer cake, top with charm, top with 2.5″ square (cut from jelly roll strip), and this is an easy quilt to piece.  This was my first attempt at raw edge applique and I really like the fuzzy raw edges.  It's so darn soft!!!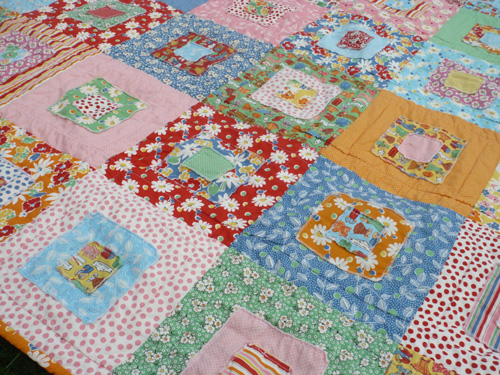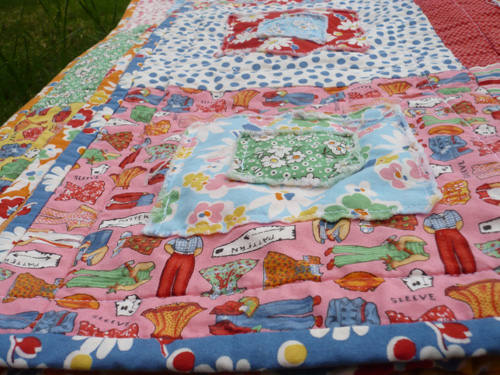 The backing fabric is from my stash, but it certainly looks like it's part of the line.  I decided to straight line quilt this one, and straight line quilting was not nearly as enjoyable as an all over meander or stipple, but it did get the job done relatively quickly, and after washing it, I really really like it.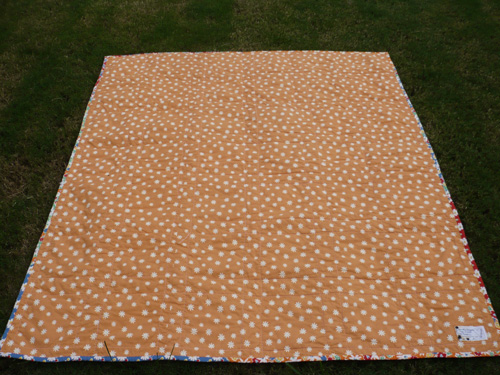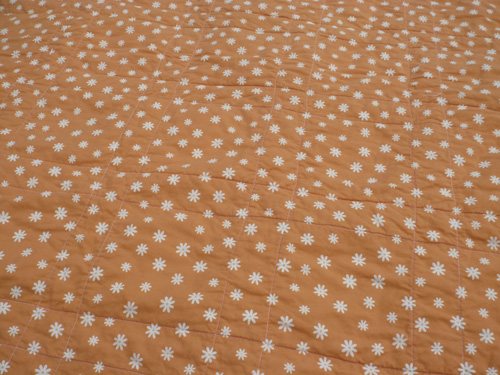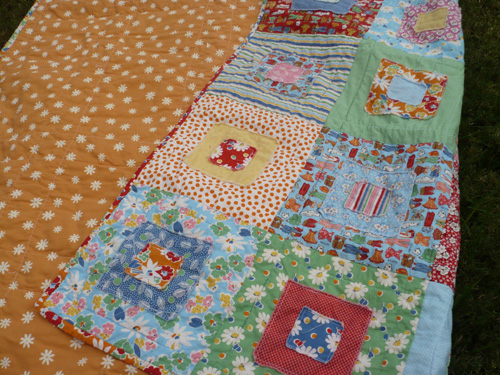 The binding is scrappy…I chose 7 strips from the jelly roll.  This was my first scrappy binding, and I love how it goes with the scrappy feel of the quilt.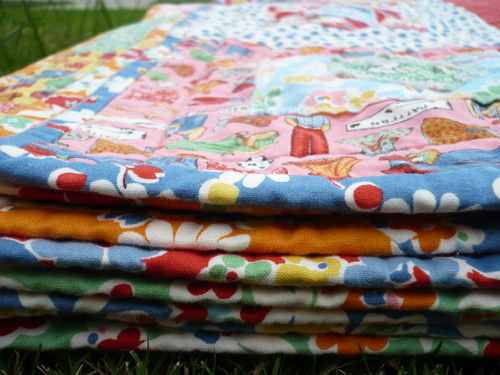 Note: the kit calls for using 36 layer cake squares, but I went ahead and used all 42–making the quilt longer.  Since the charm pack came with 40 charms, I ended up using 2 5 x 5 squares from my stash and I also threw in some of that stash fabric for the 2.5 x 2.5 squares for good measure.
Post wash measurement is 54 x 64.