My sister-in-law, Jen, asked me to make a quilt for her and my brother-in-law.  They just moved into a new house, and they now have a guest room, and she would like a queen sized quilt for the guest bed.  Of course I am so honored that she likes my work enough to ask me to make it, but I have to admit I'm a bit nervous.  One, I've never made anything that big before, two there is no pattern for the quilt, and of course I hope the finished product meets whatever vision she has in her head about what it will look like.
She bought some beautiful scrap fabric –mostly linen and linen and cotton blends.  Did I mention I've never sewn with linen before?
Anyway, the scraps are all hand painted with a flower.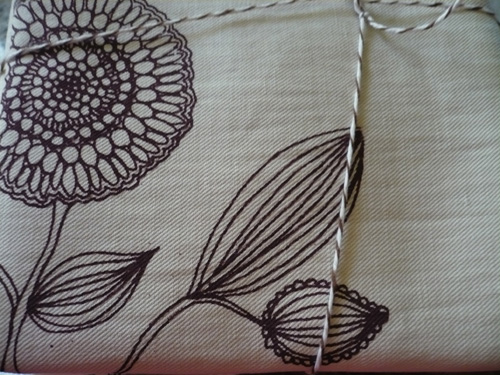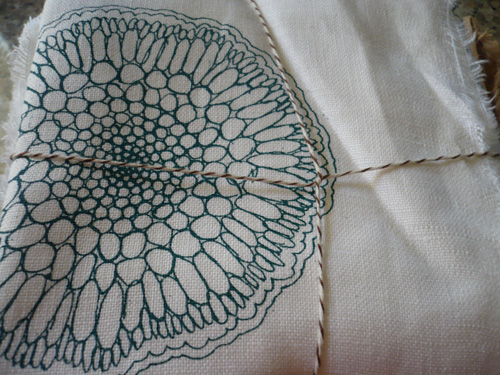 I 've been thinking about how to design this quilt for days now, and I think I've finally designed the pattern.  It's going to be pretty modern blocks that highlight the hand painted fabrics.  And it's going to be 95 x 95.  She asked for 90 x 90, but I'm making it bigger to account for some shrinkage.
The name of the quilt is: Urban Nature.
ps: if you're reading this in internet explorer, and the photos aren't centered, try viewing in firefox.