Rocqua Rhythm: Done :)
I love how this quilt turned out…so cheerful and fun.  It shrunk A LOT in the wash–a whole 5 inches!  With all the quilting it is a bit stiff, but that's fine with me because I absolutely love it!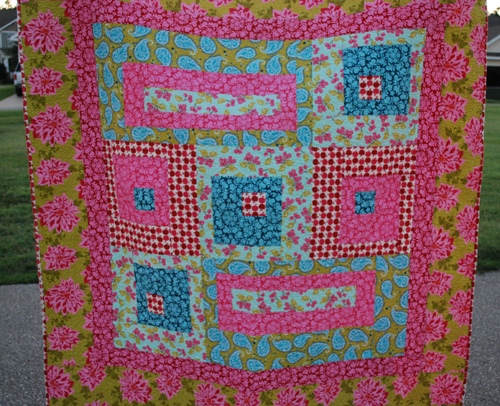 Front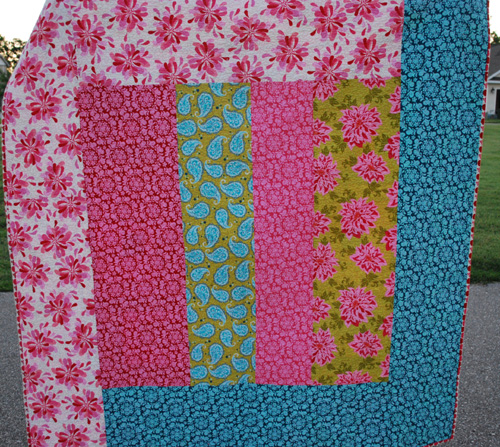 Back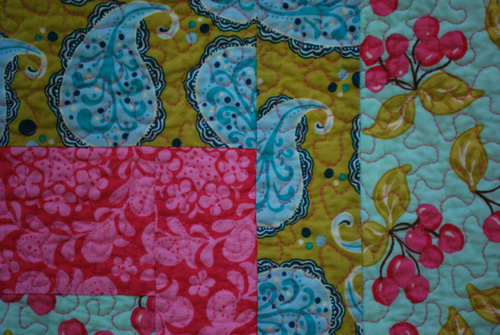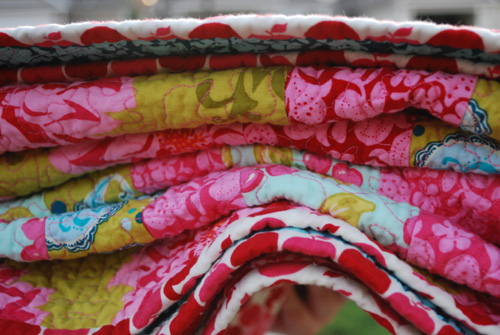 For best viewing results use Firefox (internet explorer is having issues with wordpress…if anyone knows how to fix the problem, please let me know.  problem: pictures aren't centered in ie).