Linda kindly asked me to reveal my Merry & Bright quilt, and since I'm 99.999% positive the recipient of this quilt does not read this website I figured it would be just fine to share it with all of you.
If you remember I started with a layer cake, and because sometimes I think simple is best, I decided to just sew the 10×10 squares together.  You really get to appreciate the entire line this way, and I really do love the simple squares.
I absolutely love this quilt, and I'm so glad I bought 2 layer cakes, because this way I can make one for us too…but that will have to wait because I have so many projects I want to do! 🙂
So here is the unwashed and unlabeled "finished project."  It measures as a 57″ square (prewashed).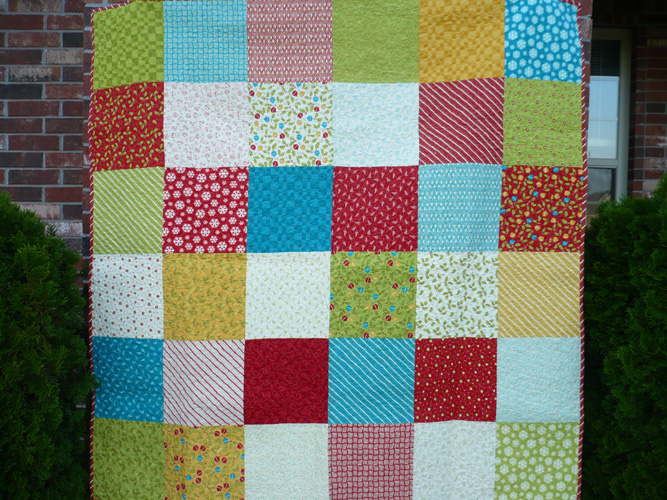 Front
Back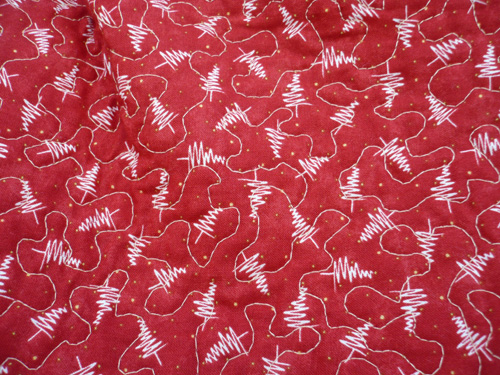 Up close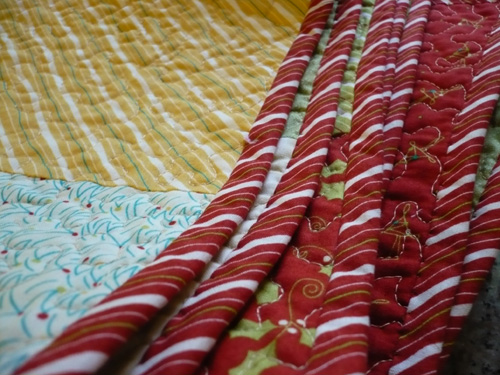 Folded
ps: my website is best viewed in firefox…apparently ie doesn't like my photos