Merry & Bright Sandwich
I've got my Merry & Bright quilt top and backing sandwiched together and pin basted.  I went to my local quilt shop today and got a cool gold toned (but it's not shiny or anything like that) thread for the quilting.
Here's a peak: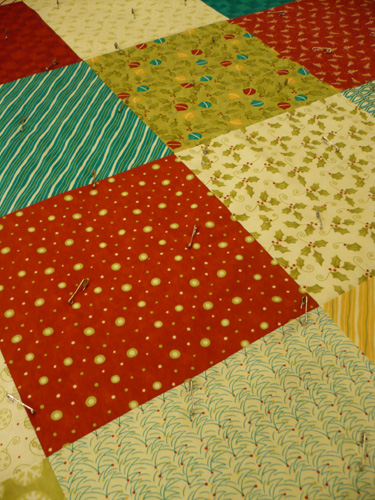 Front
Pieced back
Now I just need to find the time to quilt this baby.