Loose vs. Tight Stippling
I had a good chunk of time yesterday, so I figured I'd start quilting the Merry & Bright quilt top.  That is until I actually tried to quilt, and my machine started acting funny.  It just got back from being serviced, so I figured I was doing something wrong.  I re-threaded the needle probably 20 times, but still no luck.  Then 30 minutes later, as I was about to give up, I checked the needle…it wasn't inserted all the way.  Operator Error!!!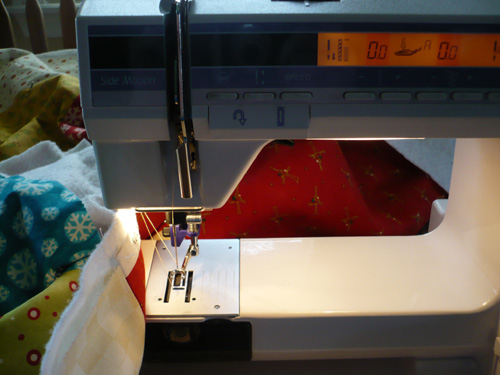 Once I figured out the problem I quilted away, but since it was taking so long I had to put it away and come back to it after the kiddos were in bed.  It was taking me so much longer than I thought it would.  It took me longer to quilt this 57″ square than Ethan's 67″ x 71″ quilt.  I didn't think that I was quilting any slower either…in fact I feel like I've gotten faster as I've gotten more comfortable with quilting.  But then I compared the quilting of the 2 quilts and discovered that my stippling has gotten tighter and tighter over time, and therefore, there is far more quilting on the Merry & Bright quilt than on Ethan's quilt.
Ethan's quilt: which is more of a meander than stipple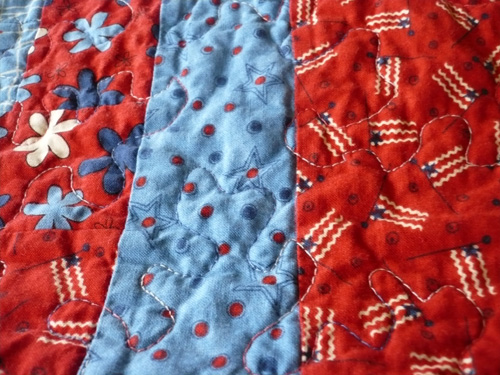 Ethan's quilt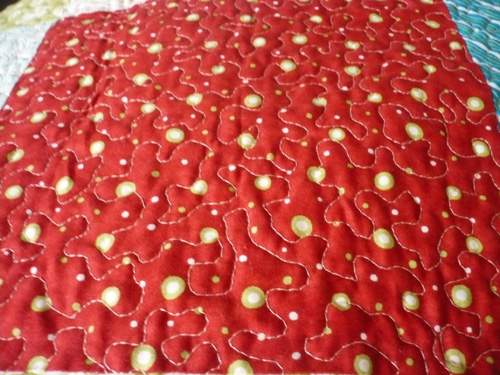 Merry & Bright: definitely stippled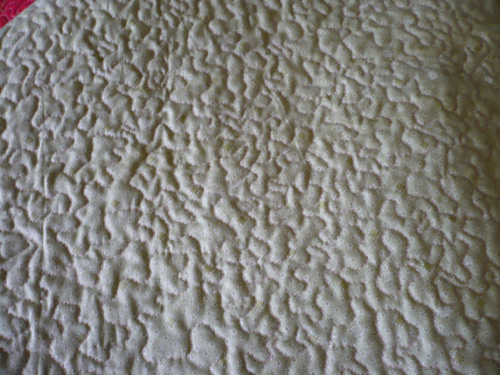 Merry & Bright back